Description
LEARN > CONNECT > DO : for people who care about making work better
---
What's the topic for March?

Self-care for people professionals. This quarter Janice Keyes will be facilitating our learning using an eclectic mix of therapeutic and behavioural tools to enable you to reflect upon and manage your own health & well-being!

Why?
The demands in the workplace are forever increasing. We're continually challenged in how we manage our priorities and constantly having to cut back on the activities that are seen as less important in that moment. We simply can't do it all! People professions tend to feel that challenge a little more as their role (and often their personality) has an element of serving others - doing a lot for others (and without fuss), taking on responsibility for stuff if they can see it will help others (even if its not their own responsibility) and generally putting others needs ahead of their own.
But as that good old saying goes 'you can't pour from an empty glass'. So we're giving you a chance to reflect on that glass and understand how to refill it a little more.
How?
This is a chance to dig-deep and give yourself permission to put yourself as number one in the priority list. Expect some space for reflection, the opportunity to use some tools to unblock your thinking and a twist of holistic relaxation and fun as we incorporate some mindfulness and laughter yoga too.
What you'll get
Learn > Learn from the power of your own mind, from the experiences you share with others and take away some tools to help you keep yourself in check.


Connect > Create new connections with people who care about the same things as you.


Do > Make a commitment of what you will do differently for yourself to ensure you keep yourself as number one priority at work and at home.
---
IS LEARN > CONNECT > DO FOR YOU?
Learn > Connect > Do is for people who care about making work better. You'll have people as the core focus of your work : HR, L&D, OD, coaching, leadership and management.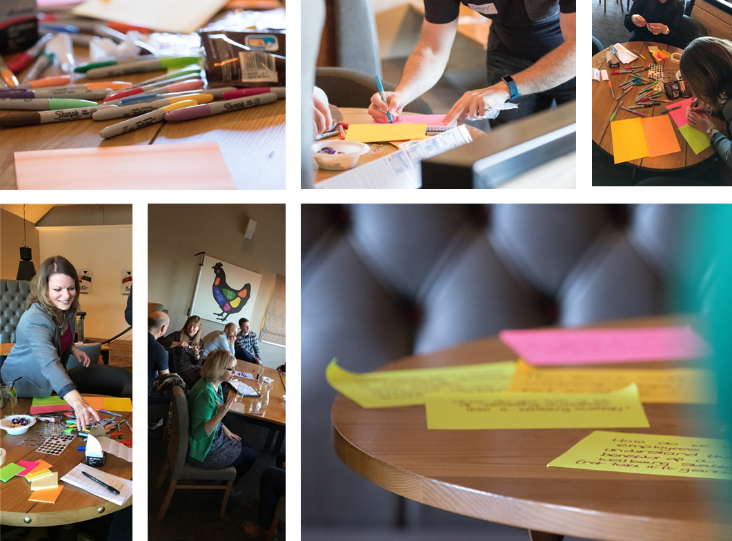 Watch what delegates say here:
WANT TO SEE WHAT WE'VE DONE BEFORE?
The full back catalogue is here (scroll to the bottom of the page). And our latest events have been....

"Street Wisdom" - September 2017
"Coaching Cultures" - June 2017
"What are we doing with Wellbeing?" from March 17
---
Looking forward to seeing you there!
Cancellations after 5pm on Thursday 8th March will be non-refundable.