Learn > Connect > Do : East Mids - 8th June 2017

Thursday, 8 June 2017 from 15:00 to 18:00 (BST)
Event Details
LEARN > CONNECT > DO : for people professionals who care about making work better.
---
WHAT'S THE TOPIC FOR JUNE?
Creating Coaching Cultures - how do we do it?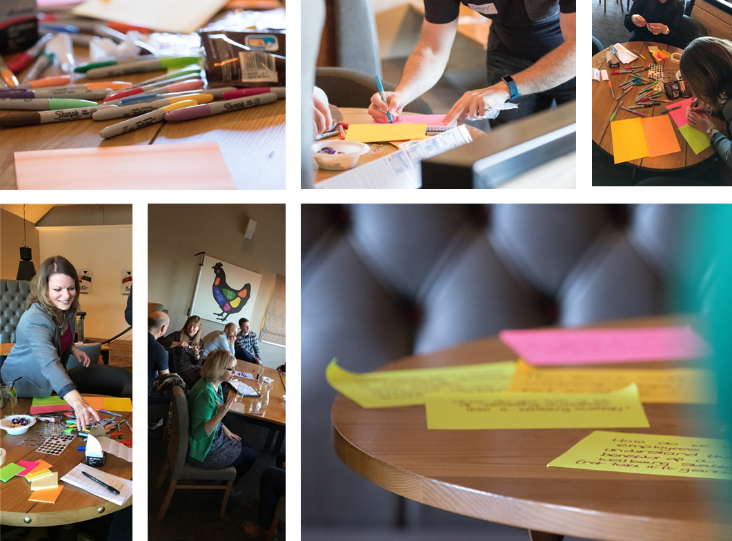 WHY THIS?
I started off with a plan for this event being to explore appraisals and whether we should still have them.  I referred to the articles of 3 years ago when the call came to kill performance appraisals. 
But then I went to the CIPD Learning & Development Show on 10th & 11th May and I heard from a bunch of organisations who have dithced the annual appraisal in favour of more frequent, less formal, conversations about performance.  Who are developing their leaders as coaches.  Who are removing performance ratings to determine salary increases or bonus payments.  Even GE Capital are doing this - the founding fathers of the normal distribution curve which is used to push people up or down the ratings to make the numbers fit the curve.
So on the back of this, and knowing in my heart that this is really the way we need to go if our organisations are to remain viable, I've decided to cut to the chase and use June as a chance to focus on how we Create Coaching Cultures.  Cultures that are empowering, where people take responsibility and feel accountable - and therefore where leaders aren't running around like headless chickens trying to control it all!  And where people choose to stay - both employees and customers - because they have such a good experience.
I will however leave these original links here in case you want to read up on some of what's out there:
Greater frequency of conversations about performance
give managers ownership of bonus distribution
money is a short-term motivator for task-related jobs 
And you can check out my blogs from #cipdldshow here.
---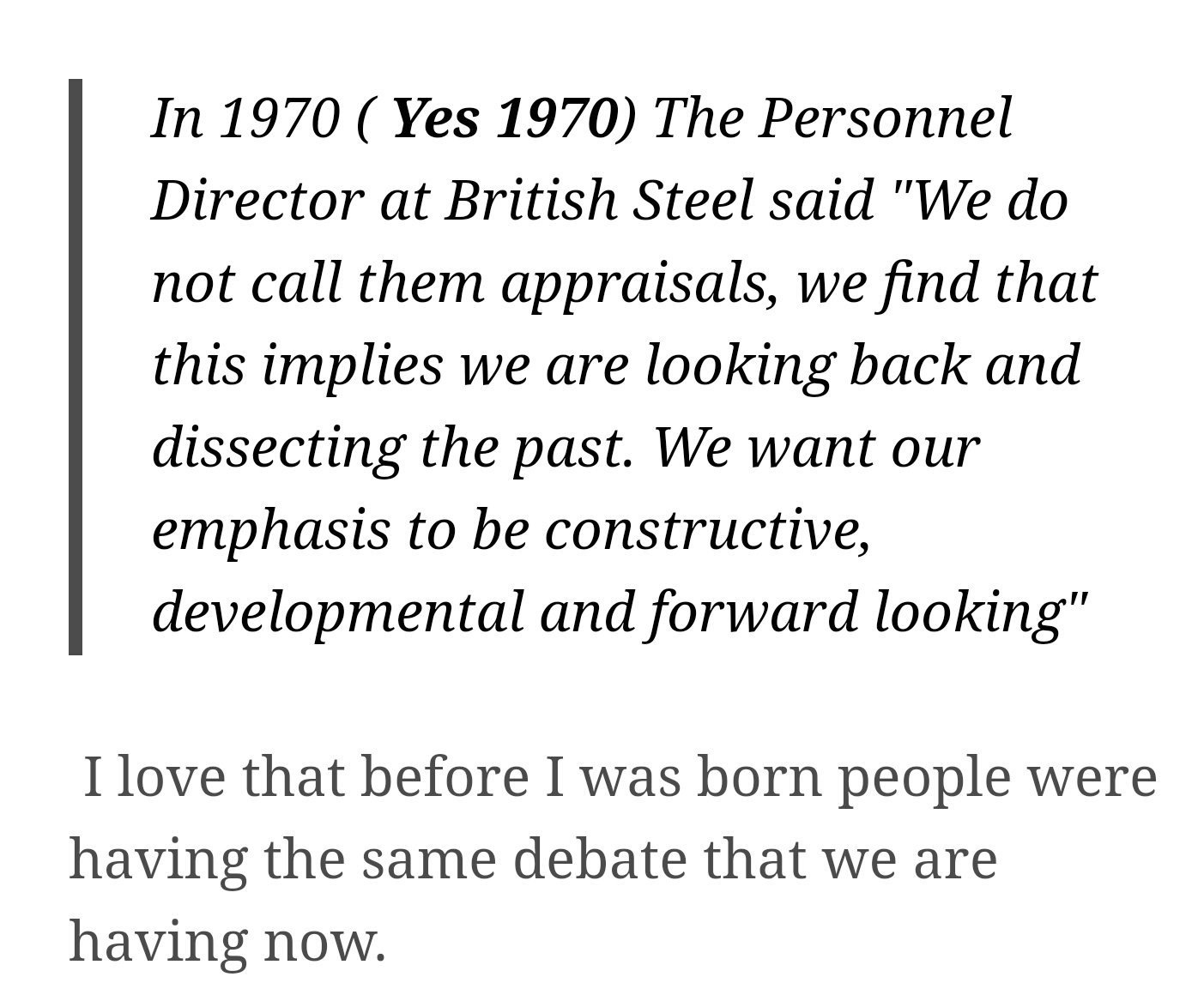 ---
 Personally I don't "love" that this debate was going on before I was born.  This photo was on Twitter recently and I couldn't believe it!!!  however this forward-looking approach, while also learning from the past, is the key to effective coaching conversations!

---
HOW WILL WE EXPLORE IT?
We're going to explore this through Open Space discussions to generate ideas and angles for consideration, then we're going to co-coach* / mentor / debate in pairs so that you get some focussed time to process and plan for your own context and leave with actions for your workplace or clients. 
*You don't need to be a qualified coach - the intent is that you have rich conversations with an objective person who can ask you questions that you might have forgotten to ask yourself, and who can add any of their own experiences.
Now the chocolate theme....last year with Leciester's win chocolate footballs became the obvious choc theme!  This year....we're going to wait and see what emerges.....but there'll be chocolate :) Definitely!
---
DOING GOOD WHILE YOU LEARN

All profits from Learn > Connect > Do go to charity - that's at least £10 of your ticket price that goes to do good in the local community.  And the more people who come to the event, the more we can give!
Last year we gave to a number of charities, but this year we're partnering with Twenty:Twenty for the whole year. They're a fabulous charity who originally started in Loughborough and have since grown to Leicester and Derby and they have a huge connection to our roles as people professionals. Here's what they do in their Lifeskills Centres: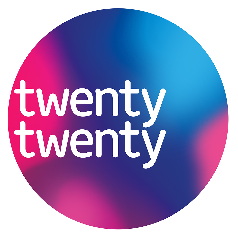 "Our Lifeskills centres are safe but inspiring learning communities where young people who may have struggled to engage in study elsewhere can really thrive. They are 'can do' environments where TwentyTwenty staff and volunteers from the local community and nearby businesses join together with young people to give them the encouragement, teaching, skills training, personal development coaching, work experience and job opportunities they need to reach their goals."
Beyond your ticket price there are many ways you can support this great charity so do get in touch with them direct if you want to find out more about how you can help with work visits, work placements, doing an education session for these amazing young people.....many, many ways you can help.
---
IS LEARN > CONNECT > DO FOR YOU?
Learn > Connect > Do is for people professionals who care about making work better.
Watch what delegates say here:
LEARN > leave with something you didn't have when you came in; every time we meet we have a new topic and a new facilitation tool to guide the conversation so you get double the learning.
CONNECT > meet others who also care about making work better and who bring a different perspective or experience to you, broadening your possibilities – so more learning!
DO > make a commitment to do something tangible in your work – things will only be different when we take different action.
 WANT TO SEE WHAT WE'VE DONE BEFORE?
Click here - "What are we doing with Wellbeing?"  from March 17
Click here - "Do we still need offices?" from December 2016

Click here - "Influencing the People Agenda" from June 2016
---
Looking forward to seeing you there!
Cancellations after 5pm on Thursday 1st June will be non-refundable.
Do you have questions about Learn > Connect > Do : East Mids - 8th June 2017?
Contact Helen Amery
When & Where

Observatory Beefeater Restaurant
18C Meridian East
LE19 1LU Leicester
United Kingdom


Thursday, 8 June 2017 from 15:00 to 18:00 (BST)
Add to my calendar
Organiser
Helen Amery
Helen is an Executive Coach and Director of her own business Wild Fig Solutions Ltd as well as a founding partner and Executive Team Coach for Aligning Teams Limited.
After 15+ years in HR Helen saw the difference a great boss makes to an individual, a team and the results they get so she started her business to enable more leaders to be great.
She does this through Executive one-to-one coaching, Executive team coaching and leadership development.
You can contact Helen on helen.amery@wildfigsolutions.co.uk, or 07718316616, or @wildfigsolns
Learn > Connect > Do : East Mids - 8th June 2017