Description
LEARN > CONNECT > DO : for people professionals who care about making work better.
---
WHAT'S THE TOPIC FOR MARCH?
What are we doing about Wellbeing
WHY THIS?
Fundamentally it feels very relevant. In the macro context of the political changes that have been happening over the last year as well as on a more micro scale in the UK where we know that mental health issues are increasing in work and are, rightly, getting a much brighter spotlight shone on them. Then there's resilience which gets a lot of media coverage – but should we need to be more resilient or is that treating the symptom instead of the cause? And the health of your workforce? Should we be paternalistic employers again like Cadbury and Boots back in the day who looked after all their workers' needs? How far do we go with free fruit and gym memberships?
HOW WILL WE EXPLORE IT?
We'll be exploring Wellbeing using Nancy Kline's Thinking Environment which feels incredibly relevant for such an important topic and our facilitator will be confirmed on here soon because Jo's unfortunately unable to help out on this occasion. Another time :-)
And the ever-present chocolate theme for our session will be bunnies and eggs as it will almost be Easter!
---
DOING GOOD WHILE YOU LEARN

All profits from Learn > Connect > Do go to charity - that's at least £10 of your ticket price that goes to do good in the world. And the more people who come to the event, the more we can give!
Last year we gave to a number of charities, but this year we're partnering with Twenty:Twenty for the whole year. They're a fabulous charity who originally started in Loughborough and have since grown to Leicester and Derby and they have a huge connection to our roles as people professionals. Here's what they do in their Lifeskills Centres: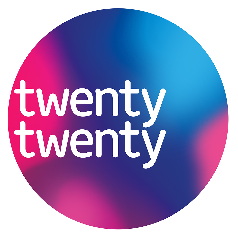 "Our Lifeskills centres are safe but inspiring learning communities where young people who may have struggled to engage in study elsewhere can really thrive. They are 'can do' environments where TwentyTwenty staff and volunteers from the local community and nearby businesses join together with young people to give them the encouragement, teaching, skills training, personal development coaching, work experience and job opportunities they need to reach their goals."
I'm looking forward to getting to know this charity more and the opportunities this could open up for all of us to give back to young people with disadvantaged backgrounds.
IS LEARN > CONNECT > DO FOR YOU?
Learn > Connect > Do is for people professionals who care about making work better.
LEARN > leave with something you didn't have when you came in; every time we meet we have a new topic and a new facilitation tool to guide the conversation so you get double the learning.
CONNECT > meet others who also care about making work better and who bring a different perspective or experience to you, broadening your possibilities – so more learning!
DO > make a commitment to do something tangible in your work – things will only be different when we take different action.
WANT TO SEE WHAT WE'VE DONE BEFORE?
Click here - "Do we still need offices?" from December 2016

Click here - "Influencing the People Agenda" from June 2016
---
Looking forward to seeing you there!
Cancellations after 5pm on Thursday 2nd March will be non-refundable.