Description
Ever wondered what SQL, BI, GA, API and other abbreviations stand for? Perfect! You're in the right place at the right time :)
During the course, you will learn about the history of data, its manipulation, visualisation and why business intelligence is part of the picture as well. No question asked is considered wrong, vice-versa! Our events friendly, supportive and informal.
The workshop is strictly no sales, no bs type of event. We mean it.
As for the contents, did you know that up to 70% of BI work lays in data preparation? For your data discovery and analysis to take place, you want your data to be extracted, cleaned and connected, speaking about basic data operations only. That's what we start with.
Moving on, we'll introduce you to SQL, the "lingua franca" of data manipulation, being used across the industry as the programming language of choice for the majority of developers, analysts or data scientists. Together with our lectors, you'll learn its basics, enabling you to join different data sets, clean them and more, preparing the data for further analysis.
To sum things up, we'll show you how to differentiate between beautiful pictures and true BI, when / where to use each of them & how closing the circle of data manipulation covered earlier.
Key takeaways
Et voilà! Before you realise it, you're not only familiar with the meaning of key terms of the industry-wide vocabulary, but most importantly able to take on some of the upcoming challenges of the digital world on your own. Congratulations!
Namely, these are some of the topics that no longer sound unfamiliar
Thinking about data & its flow. Connecting the (right) dots. Getting to the root of a problem.

Data extraction from internal/external sources (databases, APIs, Google Drive, Google Analytics, etc.)

Basics of SQL and its use for data preparation and manipulation

How to automate the whole process [E2E] from data extraction to deployment of dashboards

Basic user knowledge of MySQL/Redshift/Snowflake, Tableau, YellowFin, Keboola Connection

What does it mean as a whole?
That you now understand the complexity of the industry, the logic behind data manipulation, reasons why companies need to utilise data and see the benefits of it to daily operations and business results alike if done the right way.
Combined with the basic hands-on SQL and business intelligence experience, it enables you to build upon your newly gained knowledge and either become junior BI consultant and/or help solve business questions on the side of a client.
Programme
08:00 - 09:00 - Premises opening & networking breakfast
INTRODUCTIONS AND GETTING READY
09:00 - 09:15 - Welcoming, intro & day plan
09:15 - 09:40 - Introducing the world of data, Business Intelligence and Data Analysts
09:40 - 10:30 - Demystifying terms like API, CSV/JSON, SQL, Python, R and more....
10:30 - 10:45 - refreshment break
STARTING HANDS-ON
10:45 - 12:30 - Starting with Data Extraction, Manipulation and Cleaning for BI
12:30 - 13:30 - Lunch [pizza + salads]
13:30 - 15:10 - Taking data to YellowFin & Tableau - Part. I
15:10 - 15:25 - refreshment break
15:25 - 17:05 - Taking data to YellowFin & Tableau - Part. II
17:05 - 17:30 - Wrap-up
17:30 - 18:00 - Q&A session
Prerequisites
Good news everyone! There's no need to learn anything in advance, though we'll not restrict you from doing so if you feel like it of course :))
Bring your laptop, power adapter, mouse and fresh mind. We'll take care of the rest ;)
Lecturers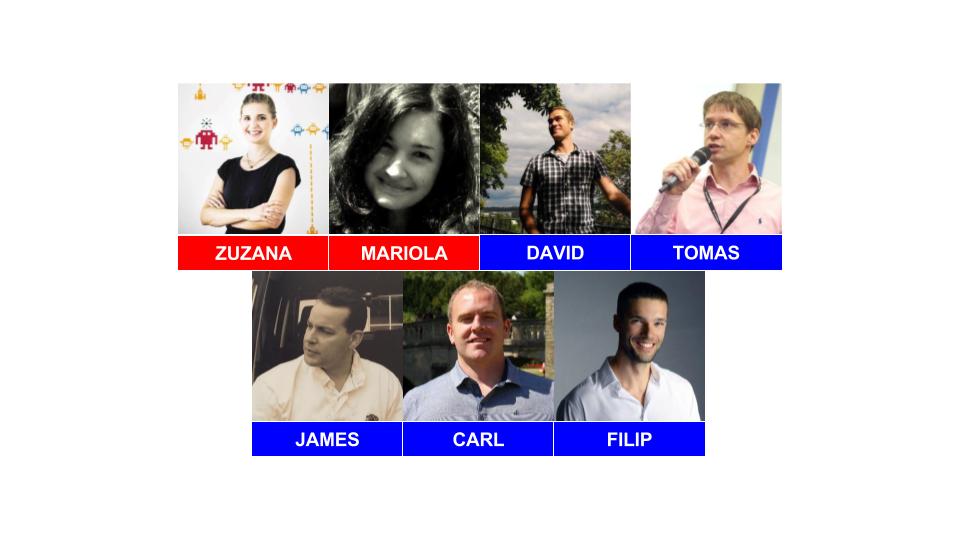 About DataGirls community
What started as a local passion-led activity of a few Czech enthusiasts soon became a worldwide phenomenon. DataGirls movement enables women to learn and understand the basics of data analysis, improving their self-confidence in the world of tech and data.
DataGirls community believes in empowering women to join digital and IT industry, regardless if the purpose is to change career or start a new business, to allow for better industry diversity and leverage of both hard & soft skills of its workers, emphasising creative & innovative results stemming from cooperation between men and women.
The concept of DataGirls had been created by female community Czechitas and Keboola.
---
THIS EVENT IS STRICTLY NON PROFIT. ALL OUR DESIRE IS TO COVER OUR EXPENSES LIKE EVENT SPACE, FOOD AND DRINKS FOR ALL ATTENDEES.