Description
This workshop is a combination of theory and demonstration. We begin under cover with the main theory and discus all aspects of pruning from when to prune, how to prune and what tools to use. This is in the form of a Powerpoint presentation with additional plant material. Later in the day we will look at shrubs, trees and perennials in a garden situation and consider how they should be pruned.
Meet at 10.15am for complimentary coffee and cake.The workshop comences at 10.30am with a lunch break at 1pm, recommence for the final session at 2pm to 3.30pm.This workshop will include a packed lunch, please call the shop for further details as we will need your meal choices. Please bring secaturs.
Please note we will need to be able to contact you via email or phone for your menu preferences. This booking system will only take your email. Please contact us with your phone details.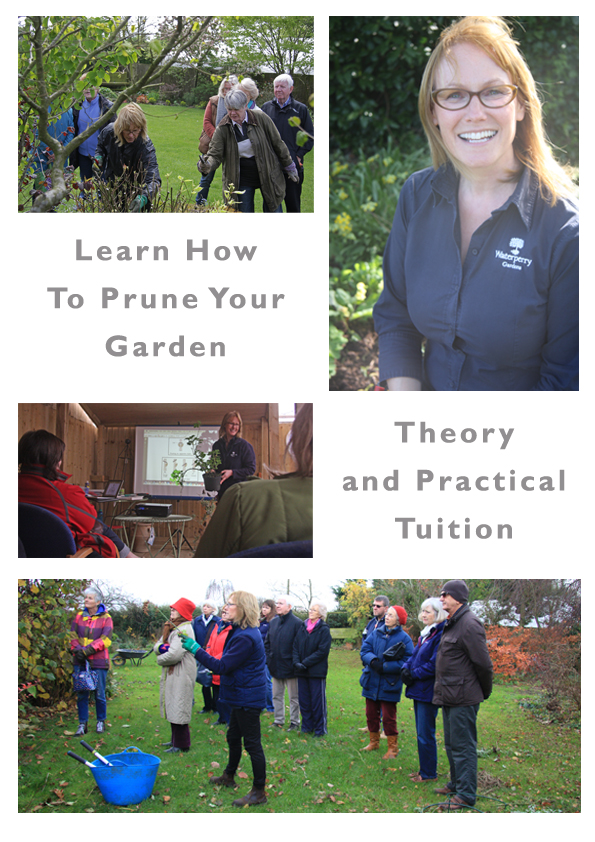 Annette teaches RHS theory and practical courses at Waterperry Gardens.