Description
As a Consultant, you're always finding ways to learn. You want to have the latest methods at your disposal to help solve whatever problem a client throws your way - credibly and efficiently.
This free half-day session will help to equip you with a new way to help identify the initiatives critical to an organisation's success.
The N2D Method® evidences customer needs, the degree to which your organisation is meeting these needs and an evaluated set of initiatives that will deliver the greatest impact.
N2D stands for "Needs To Decisions". The Method:
clarifies what your organisation should focus on

surfaces areas for innovation

generates alignment between teams

clearly signposts areas for further research or validation

enables decision-making with more impact

is effective for a range of use cases
You and your team can licence the N2D Method® to quickly focus and prioritise with your client. It is a proven, structured approach. You can take the pain out of on-boarding and discovery and confidently bring stakeholder groups to consensus. Focus on what you are best at, while collecting valuable data along the way.
See our explainer video for an overview.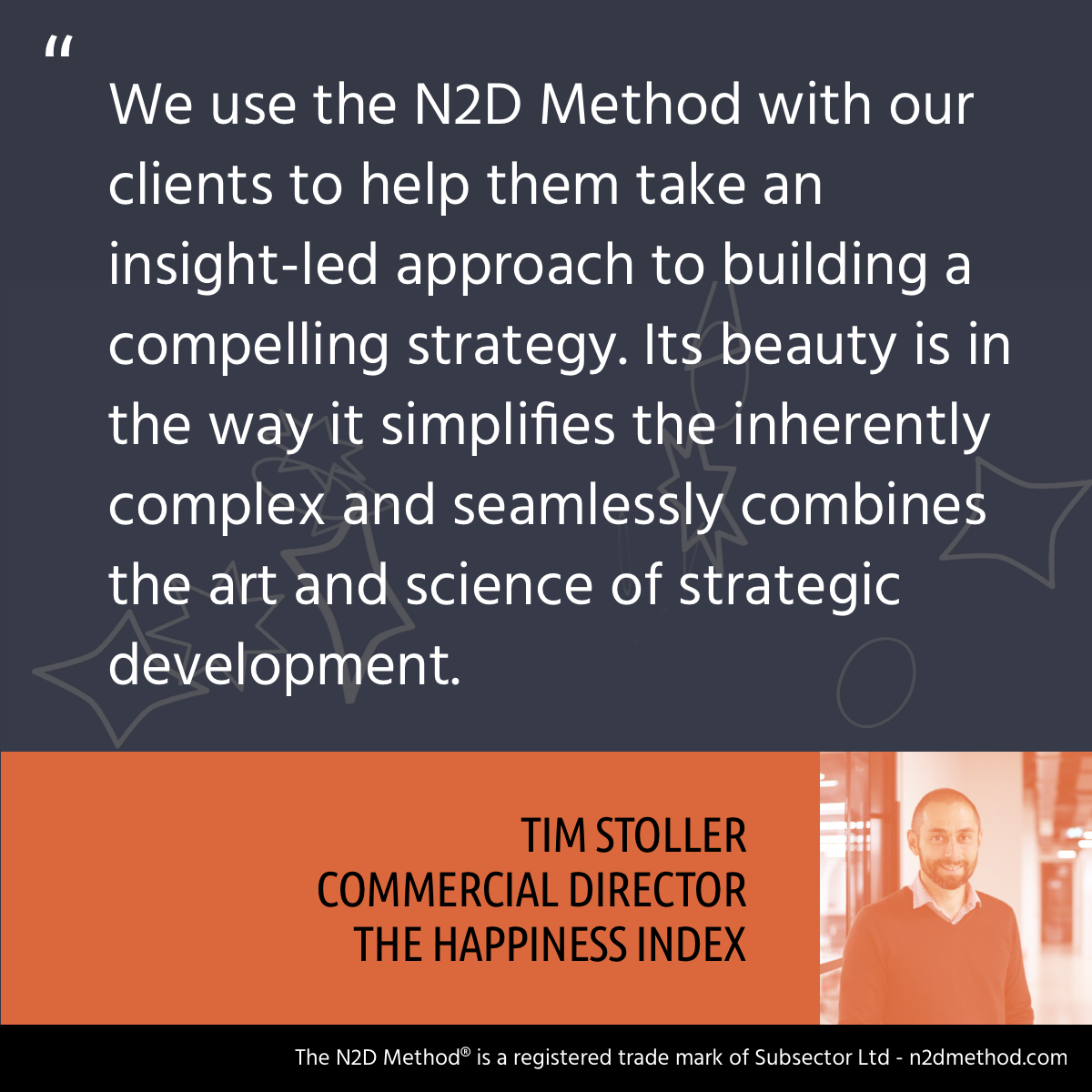 NOTES:
The session starts promptly at the time listed so please let us know if you're running late
Unfortunately, the venue is accessed via a set of stairs, so we are unable to accommodate participants with mobility issues at this time
You'd be very welcome to join us for lunch at a local pub after the session