Learn hypnotherapy. FREE taster day in London. Become a hypnotherapist
A free event (in London) where you will learn exactly what you need to know in order to become a professional hypnotherapist.
About this event
Did you know, anyone can learn to do hypnotherapy?
Whether you're considering learning hypnotherapy in order to escape the rat-race and become self-employed with your own hypnotherapy practice, or perhaps you'd like to help yourself and your friends, or even learn hypnotherapy just as a hobby... This one-day taster workshop will give you a great idea of what it takes to become a hypnotherapist, as well as teaching you some practical hypnotherapist skills on the day too! 
Who is this taster day for?
This free taster day is ideal for absolute beginners as well as those who're considering training and looking to meet 2 of the UK's premier hypnotherapy trainers, Rory Z Fulcher and Dr Kate Beaven-Marks, It's also is a great opportunity to figure out if the Hypnotherapy Diploma Course is the right choice for you.
Am I eligible to attend this taster day?
Anyone is welcome*
Absolutely no experience required
You don't need to know ANYTHING about hypnosis
You are not obliged to sign up to any further training with us if you don't want to
Whether you're male or female, young or old, you're more than welcome – so come along!
*if you have psychological disorders (such as psychosis, clinical depression, schizophrenia, etc), we advise that you do not attend this course.
What will I learn on the day?
How to hypnotise people (you will actually be hypnotising people)
How to wake people up from hypnosis
Hypnosis facts
Hypnosis myths and misconceptions
How a hypnotherapy session is structured
What a hypnotherapist can help with
How to get the best hypnotherapy training
What's the training venue like?
Both our free taster day and our Hypnotherapy Diploma course are held at the luxurious Royal Horseguards Hotel, a 5-star venue in the heart of London, Embankment. The nearest tube station is Embankment (less than a 5 minute walk from the venue). There are also a number of train stations nearby; Charing Cross (5 min walk), Waterloo (13 min walk). When you arrive, you'll be joining us in our bright and modern training room, the Thames Suite.
Finding the Thames Suite
Enter the main hotel reception on Whitehall Court (there will be Taxis and probably a doorman outside). When inside, take a moment to enjoy the view... It's an amazing entrance hall. Then, walk past the beautiful fireplace (on your right) to the small set of stairs. Ascend the stairs and walk all the way to the end of the luxurious corridor, perhaps stopping to use the facilities (second on your left) if you wish... Admire the art as you pass the 5-star restaurant and the Equus Bar... Then, turn left into a new corridor... (almost there) ...Walk all the way to the end of that corridor and we will be waiting for you in our dedicated training room, the Thames Suite.
I'm coming, but what can I do in the meantime?
If you're looking for something to do whilst you're waiting for our free taster day to come around, you might want to check out some of our online hypnosis training courses, which are available to instantly watch/download, so you can start learning hypnotherapy straight away! Check out our online training website, hypnosis-courses.com for a full range of courses, from short 1 hour courses, through to a 7-hour intensive introduction to hypnotherapy that comes with a 150 page course manual! >>>Click here to learn more<<<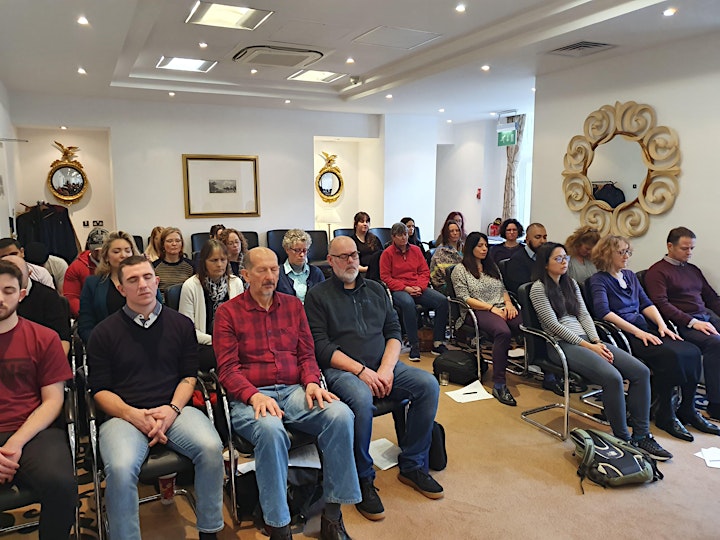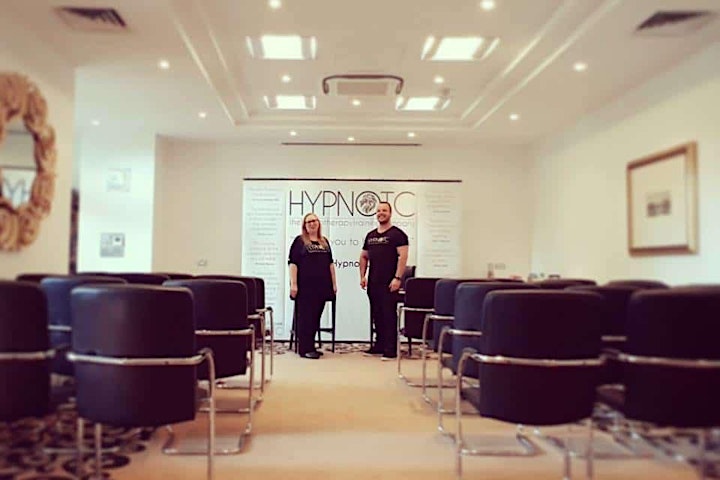 Organiser of Learn hypnotherapy. FREE taster day in London. Become a hypnotherapist