About this Event
For ages 7-12
Hear a reading from The True Colours of Coral Glen, where you'll find out yellow is not just plain old boring yellow. It's Treasure Island Gold, Luscious Lemon Drops or Tropical Smoothie.
In this fun-packed event, you'll discover some amazing facts about the colours around us, then roll up your sleeves to create your very own paint colour chart.
Bring your imagination – as there will be prizes for the best named colours! Don't miss out – otherwise you'll be green with envy...
About The True Colours of Coral Glen
An inventive, spooky and heartfelt story of a girl on a race-against-time, gothic-tinged treasure hunt. For fans of Neil Gaiman's THE GRAVEYARD BOOK and Helena Duggan's A PLACE CALLED PERFECT. Coral sees the world around her through a rainbow of colours not visible to others - an afternoon of adventure is Treasure Island Gold but a morning with a maths test is Stormy Canyon Grey.
When her beloved grandma dies, Coral can't find the colour to match how heartbroken she is. She makes a bargain with a ghostly boy - she'll stop an evil spirit from breaking the spell imprisoning him in a graveyard and he'll find a way for her to say goodbye properly to Grandma.
About Juliette Forrest
Juliette Forrest is the creator of the fire-cracking TWISTER and the deliciously chilling THE TRUE COLOURS OF CORAL GLEN - two novels bursting with sparky, energy-filled - and sometimes spooky - characters.
Juliette Forrest has worked for some of the UK's top advertising agencies, as both a copywriter and an art director. Luckily for children everywhere, a couple of years ago she decided to turn her talents to writing middle grade fiction. Her debut novel TWISTER was published in February 2018 by Scholastic UK . Her second, deliciously-chilling Middle Grade – THE TRUE COLOURS OF CORAL GLEN hit the shops in July 2019.
As well as winning several industry awards for her TV, radio, press, poster and ambient media campaigns she was delighted to receive a New Writers Award from the Scottish Book Trust in 2014. She was also the 2019 winner of the Caledonian Book Award.
Juliette lives in Glasgow with Vince, her rescue dog from Cyprus.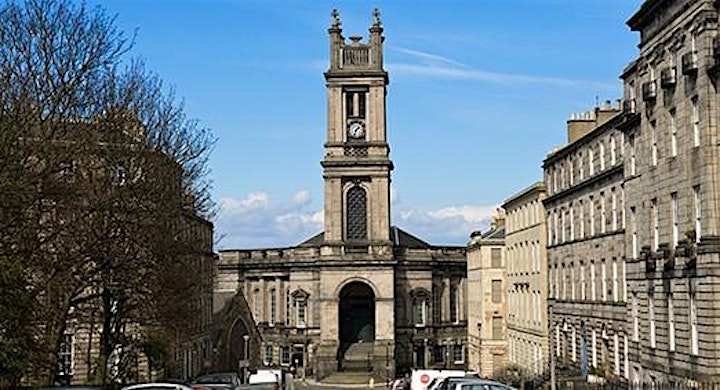 About the venue
St Stephens, Edinburgh
St Stephens in Stockbridge is one of the most instantly recognisable buildings in Edinburgh's New Town, and is just across the road from our other festival venue St Vincent's. Once a church, St Stephens is now home to arts and learning, with many recitals of music and dance taking place here - it's even transformed into an impressive Fringe venue in August.
We are delighted to use this historic building as part of our festival: the Muir Hall will be home to author talks and our Small Press Pop-Up Bookshop, the Logan Room will be for roundtable discussions and children's activities. We regret that this venue is not wheelchair accessible.