Description
Learn to code London: Our tutor answers your web development questions | Science & Technology
This is an open Q&A for anyone with any questions about web development to come ask them.
Maybe you're a designer, a project manager, a tester, a developer, a marketer, a content manager, a blogger or an entrepreneur. And maybe you've got a question which you're 'supposed' to know the answer to, or maybe you've tried asking and no one can give you a straight answer or the same answer twice, or maybe you don't know where to start asking the question, or maybe you think it's a daft question and you feel too shy to ask it.
Whoever you are and whatever your questions, you can ask them in this session.
Our lead tutor is an experienced web developer with diverse industry experience, and also teaches web development at all levels of experience from absolute beginners to seasoned professionals. In this session you can ask any question you like relating to web development, and we'll make sure you get your question answered.
This is a friendly and relaxed session over drinks and nibbles, and we promise that no question is a daft question.
Places are filling up quick, so grab your FREE tickets while you can
Schedule:
18:30 – 20:00 Tuesday 11th December
Location:
The Jump Digital School,
Unit 3.10, 3rd floor
E1 Studios,
7 Whitechapel Rd,
London
E1 1DU
Nearest Tube is Aldgate East (Exit 3: Whitechapel Gallery end)

Just follow the instructions by the keypad downstairs to call us and we'll buzz you in.
Instructor:
James Sherry, Founder of The Jump - James is an experienced and current lead coder who is regularly contracted by prominent agencies like Sapient Razorfish and LBI, and with clients like ASOS and Lloyds Bank. A natural teacher with time for everyone, James has taught hundreds of students to help them make the jump to the next level of their career, whether they are absolute beginners looking to enter into the industry, or existing professionals looking to develop in specific areas.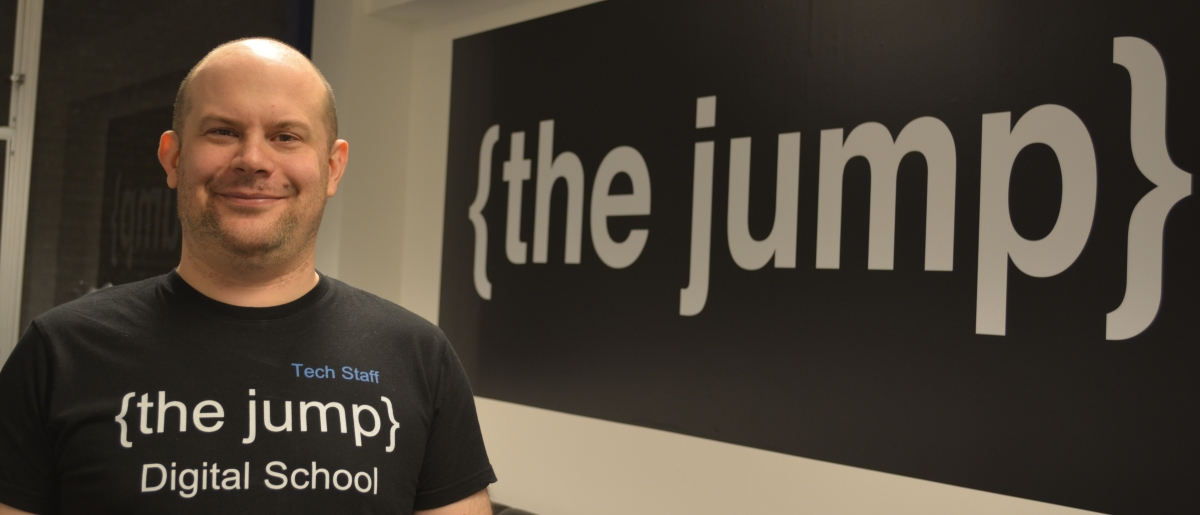 (#becomeawebdeveloper #makethejump #webdev #webdeveloper #webdesigner #careerchange #careergoals #javascript #html #css #technology #codinglife #worldcode #programming #code #developer #ui #uidesign #ux #learntocode #fullstackdeveloper)
Science & technology, web development, web developer, programming, coding, HTML, CSS, career change, Family & Education, Business & Professional, learn to code.