Event Information
Refund Policy
Contact the organiser to request a refund.
Eventbrite's fee is nonrefundable.
About this Event
All my workshops have two tiers of tickets: Full Workshop Passes and Watch Passes
These two options cater to all types of learners - from complete beginners through to experienced artists (and everyone in between).
To find out more about the difference between these types of passes (and find out more about the workshop) read on!
Info for Full Workshop Pass Holders - £20
(Limited places available)
What You'll Do
If you purchase a Full Workshop Pass you will learn how to create a portrait in white chalk and charcoal from scratch with the process broken into easy to understand stages.
Each stage will begin with a live demonstration that will give you the opportunity to ask questions as you watch me work. I will also be able to use screen-sharing as a way to explain the most important principles of drawing the portrait.
After each demonstration you will work on your own drawing for a set amount of time. I will be on hand the whole time to help you if you have any trouble. You will ideally set up your webcam to show your drawing but it would also be fine to send images to me throughout the session.
We will repeat this process, stage by stage, until you have completed your drawing.
We will then finish the session with a Q&A, giving you a chance to share with me and the rest of the class how you found the experience and ask any final questions to help you with your drawing in the future.
*Before the beginning of the session you will be able to download the image that you will work from.
How We'll Connect
You can work wherever you feel most comfortable - whether that's your home or your studio. We'll be using Zoom so it would be ideal for you to have a webcam or phone camera so that I can see how your work is progressing but you can just watch and ask questions as you work if you prefer.
I'll be working from my own art studio in Sheffield, UK - with a webcam sharing me and my work, so you can watch the whole process of drawing from start to finish.
Style
The approach you will learn in this workshop may be a bit different to your previous experiences with charcoal. Instead of a smudgey approach, I will introduce a method that relies more on using the point of sharpened charcoal (more like a pencil) and chalk. This style allows for a great deal of detail and ends up looking a bit more like an etching than a typical charcoal drawing.
We will be working on a mid-toned paper to get the most out of our charcoal and chalk.
As with any art style, you can experiment with this approach to your heart's content. I love seeing the novel ways that students manage to incorporate new techniques into their own work.
Materials
If you want to work alongside me you will need to get your materials ready before the session. These are my recommendations*:
A few sheets of A3 size drawing paper (ideally Canson Mi-Teintes) in a mid tone (grey or earth colour)
Some sticks of soft charcoal (ideally Nitram B and HB sticks)
White chalk pencil
Kneadable eraser / Putty rubber
Drawing board or sketchbook to tape your paper to
Masking tape
Craft knife or pencil sharpener
Sanding block (or a piece of fine sandpaper)
*You can check the supporting documents after booking for where to buy these materials.
Notes
The course will be run through Zoom so it's ideal if you can share your work via video with me throughout the session. If this isn't possible (or you aren't comfortable sharing) you will still be able to watch me work and ask questions which is also a great way to learn.
I will be in touch with more details after you sign up. This will help you to get ready for the session in advance and ask any questions.
Info for Watch Pass Holders - £5
If you purchase a Watch Pass you will be able to attend the event live, watch, work alongside and ask general questions but you will not be able to share and receive any feedback on your own work throughout the session.
This is for people who just want to watch rather than draw. It's also perfect for beginners looking to get an idea of how to approach portrait drawing (but not quite confident to share just yet) or for experienced artists who don't need feedback and are looking for an enjoyable communal drawing experience.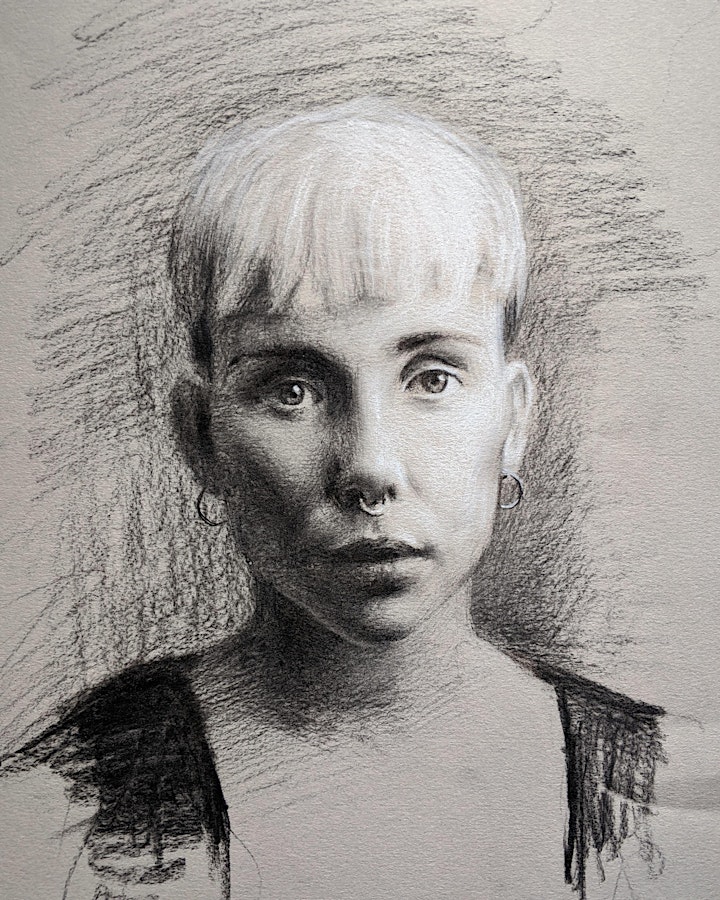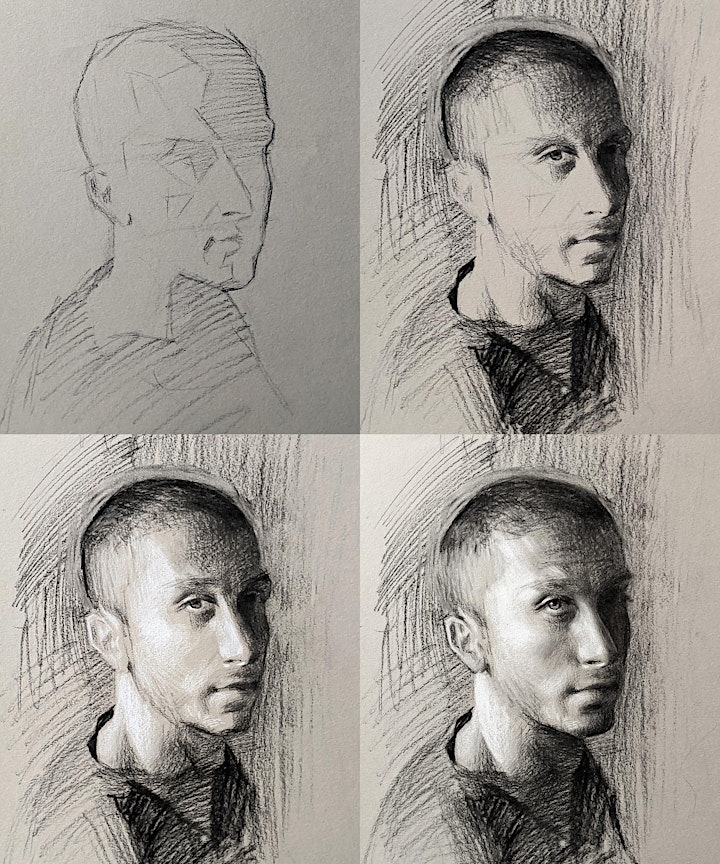 Date and Time
Location
Refund Policy
Contact the organiser to request a refund.
Eventbrite's fee is nonrefundable.