A Yoga treat with a difference. Learn how to manifest your dreams so they become your reality with Energy Medicine Yoga
About this event
I'm so excited to be returning to Frieth, Henley on August 20-22 to hold another glorious yoga retreat!
This time the focus with be on MANIFESTING our wildest dreams, our deepest loves, and boundless abundance into our reality. Sound too good to be true? I thoughts so too, but this January I delved deeper into Energy Medicine Yoga and discover all my dreams really can come true. I've been practising them throughout the year and now I'm ready to share them with you!
So I warmly invite you to spend the weekend away manifesting and planting your seeds of desire, love and joy with me this August 20-22th. Here is what the weekend with include:* 2 Manifestation focused Energy Medicine Yoga practices
* 2 Yoga Nidras - sleep yoga - equivalent to 4 hours of sleep!
* 2 Mindful Hatha Yoga practices and meditations
* 2 Manifestation energy technique workshops
* 2 nights accommodation
* Mindful walks around the beautiful, centuries-old gardens magnificent Cedar of Lebanon, uninterrupted views of the Hambleden valley and a working, walled garden where most of the food will be from, and
* Locally sourced vegetarian meals and snacks.
If you would like to learn to co-create with the universe using the knowledge that in order to manifest your true desires, you need to stop working at cross-purposes and learn to shift your energy first. It's a reconciliation between the conscious and the unconscious. Understand the true magic of life with all of its everyday miracles and synchronicities. Learn how to craft your dreams in a way that they can be heard.
Namaste, Emily
This retreat gives you a chance to reconnect with your body and mind. It allows you to understand the subtle messages your body gives you and how to enhance the flow of energy to release blockages. 
The intention for the weekend is to offer relaxed, but informative yoga covering various aspects of asana, breathing and relaxation. Students will have the time and opportunity to explore yoga and their body's energy in an experiential and enquiring way.In the mornings we will start with Energy Medicine Yoga to enhance the flow of energy in our body along the meridians and in the evenings the Yoga will be a mindful exploration.
I lead very mindful Yoga practices which give you the opportunity to get to know your body and mind better. To understand how it is feeling at that moment and learn what feels good to help and support you in future practices but also day to day.
The Energy Workshops
Everything in the universe is energy vibrating at different frequencies. If you want to affect the physical matter that is your body and the invisible matter that is your mind and your soul, you can learn how to work with your own personal energy.
The workshops will introduce you to your energy body and I will share tips and techniques to help support your body and mind when they need some support rebalancing.
The Retreat Programme*
Friday
16:00 Arrive
17:30 Mindful Hatha Yoga & Meditation
19:00 Dinner
20:30-21:15 Yoga Nidra
Saturday
8:00 Energy Medicine Yoga & Meditation
9:30 Breakfast
11:00 Mindful walk around grounds of St Katharine's and walled garden
12:30 Lunch
14:30-15:30 Energy Technique Workshop
17:30 Mindful Hatha Yoga & Meditation
19:00 Dinner
20:30-21:15 Yoga Nidra
Sunday
8:00 Energy Medicine Yoga & Meditation
9:30 Breakfast
11:30 Energy Practice Workshop
12.30 Lunch
14:00 Departure
*Programme times may vary
The Venue
St. Katharine's is an historic house standing in 12 acres of grounds in an area of great scenic beauty and abundant wildlife. The rural tranquillity of the Chilterns provides a peaceful and relaxed atmosphere and visitors are free to enjoy the grounds.
Although much of the area is laid to grass there are a number of interesting features to discover including the walled garden, duck pond and a magnificent Cedar of Lebanon.
The history of the house goes back to the 14th Century, when it was apparently owned by the Knights Templar, and the magnificent cedar tree in the grounds was reputedly grown from a seed collected from Lebanon during the Crusades. The Community of St. Katharine of Alexandria moved to Parmoor in 1947.
The Sue Ryder Prayer Fellowship now owns the house and runs it on a non-profit-making basis.
The Meals
Meals are prepared using fresh, local ingredients wherever possible. Seasonal fruit and vegetables, including herbs, often come from the walled garden. Meals will be vegetarian.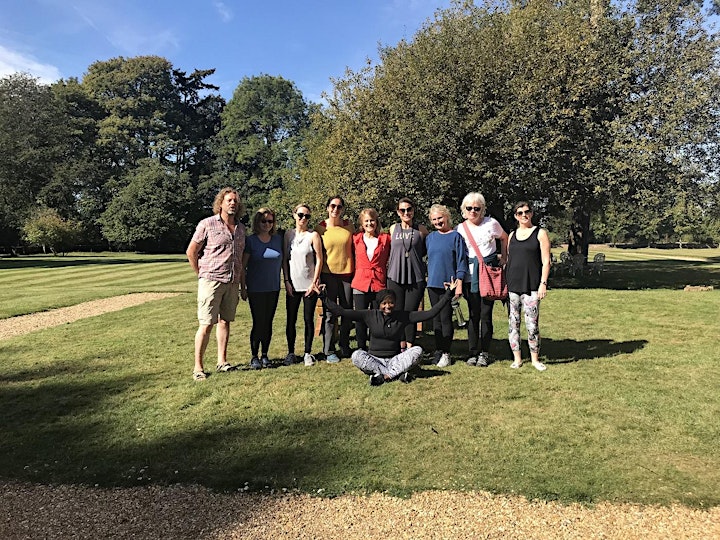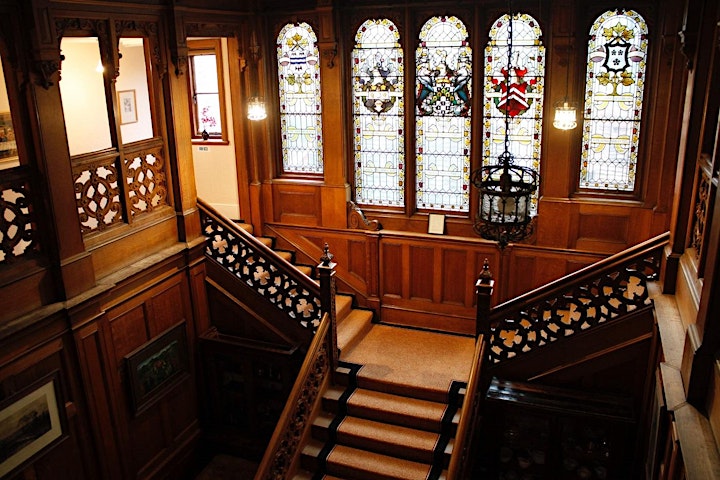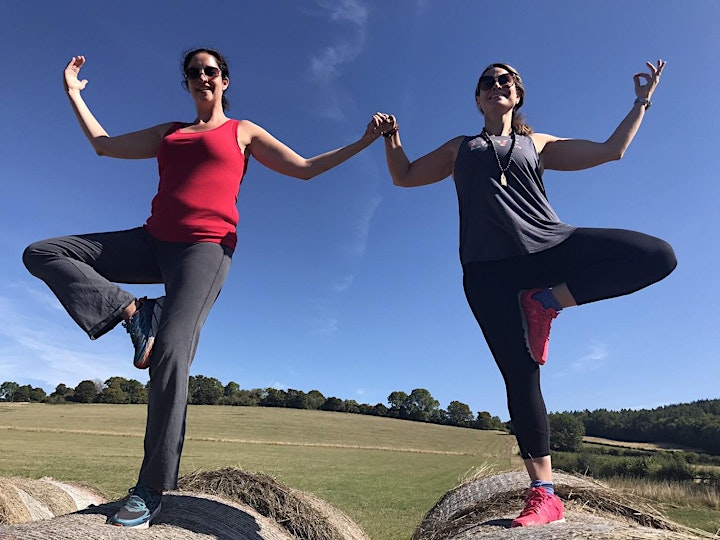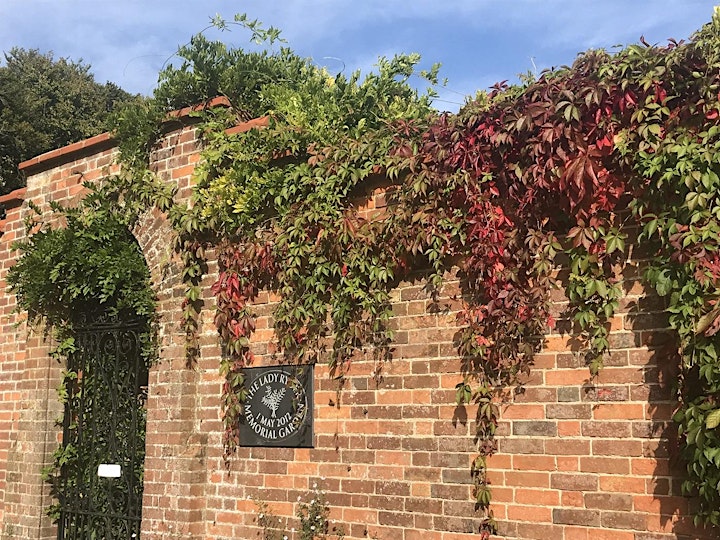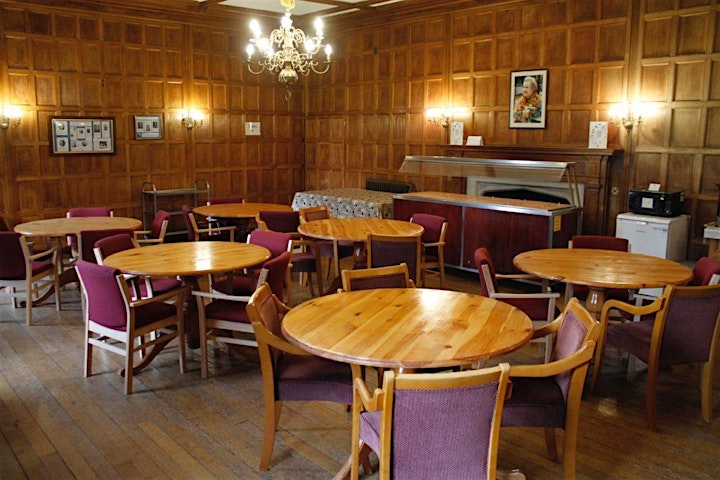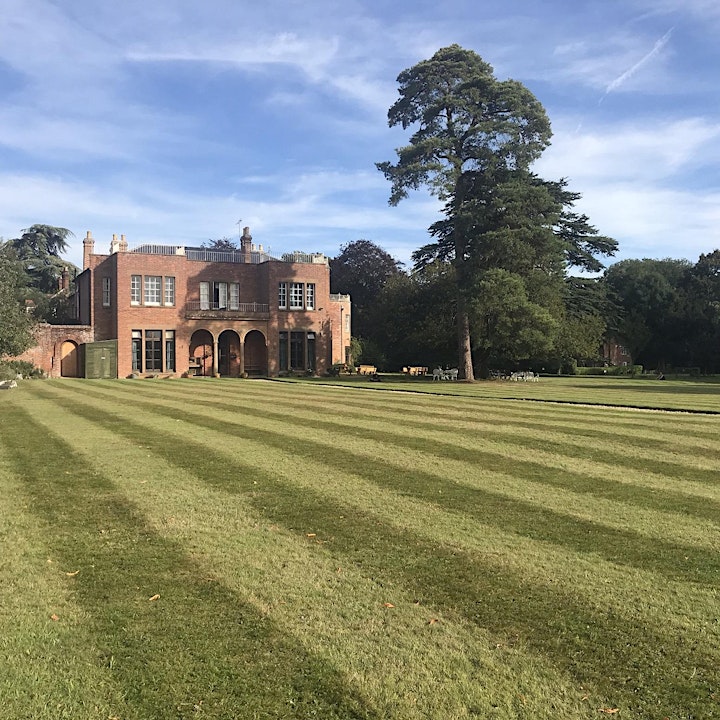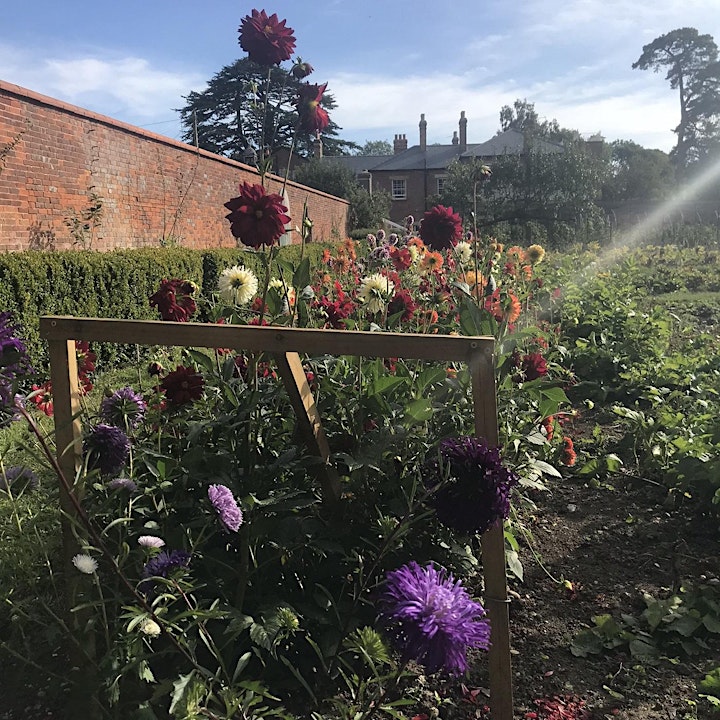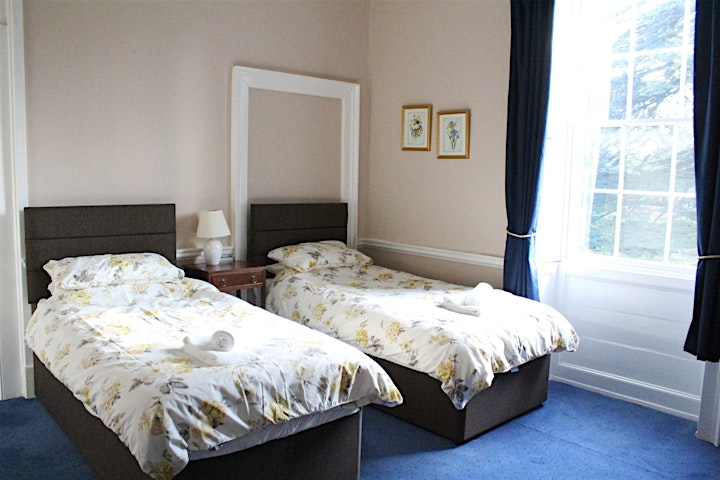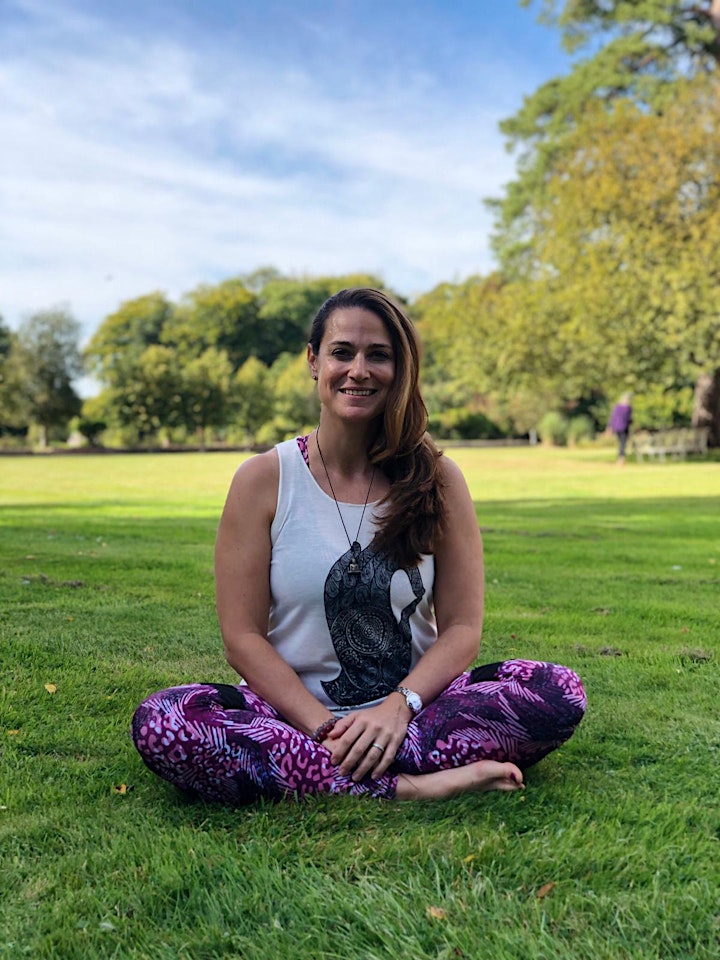 Organiser of Learn to Manifest with Energy Medicine Yoga & Nidra Retreat
Emily is passionate about Yoga and has been practicing Yoga for 20 years. Prittie Yoga is her heartfilled Yoga business where she runs online classes, events, workshops and retreats. She teaches adult, teen and children's Yoga and loves also teaching Energy Medicine Yoga, Yoga Nidra and meditation.