Description
Talks with Successful Founders - a fireside chat with Ash Phillips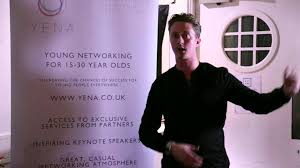 In 2016 Ash Phillips was named in The Maserati 100 cohort alongside people such as Richard Reed, Stellios, Jamal Edwards, Lord Young and Sir Tom Farmer. Considered as one of top 100 people in business supporting the next generation of entrepreneurs.
Founder and Director of Bristol-based YENA – the Young Entrepreneur Networking Association – which offers a networking and supportive environment for business people between the ages of 15-30.
Business mentor, company director and university drop out. There is no doubt Ash Phillips has a creative mind and a passion for business. We will talk to Ash about setting up a business from scratch, the importance of a mentor, the role of a network and how does he go about building his own "little black book" of contacts.
This series of events is a great opportunity to develop your own network, meet with friends and learn from some of the best in the business.
Would you like the opportunity to take to the stage and tell us what is great about your business? We would love to hear about your product or service. Contact me to book your 4 minute presentation slot carolyn@startupgrind.com.

(4minute presentations are from members only. To join simply sign up at www.purpleceed.com)

Agenda
6:30 pm Networking and drinks
7:00 pm Fireside Chat
8:00 pm Members 4 minute presentations
8:15 pm Networking