Description
Learn to Teach AROMA YOGA
An event for Yoga Teachers and other similar practictioners
As a Yoga Teacher you already know the benefits that Yoga has on your life - body, mind and soul. By finding space in the mind and in the body we allow prana to flow and thus bring wellbeing on a physical and energetic and physical level. By controling the breath we increase the efficacy of the lungs and also engage the rest & restore systems in the body. Yoga is proven to help with a myriad of health problems including blood preasure, stress, pain as well as the biggies - cancer, depression, heart disease etc.
I'm sure that you'll agree that we are utterly blessed that we can share Yoga with people, like a drop in the ocean, it ripples and brings wellbeing to so many others. I'm always looking for new ways that I can engage people with taking control of their health. AROMA YOGA is a delicious way to enhance the benefits of a yoga practice and I'd love to share with you how to incorporate Essential Oils safely into a yoga practice and then how you can include in your classes, safely, simply and effectively.
I'd like to invite you to join Jenny Hautman and I for an AROMA YOGA workshop, followed by a short class about the essential oils used. After that we will discuss the ins and outs of what you need to become an AROMA YOGA teacher:
SUNDAY 2nd APRIL
10:30am - 12:15pm - AROMA YOGA Workshop - Energise (@ 32 Cubitt Street)
12:15pm - 12:45pm - Class - How to use essential oils
12:15pm - 1:15pm - Break
1:15pm - 2:30pm - How to teach AROMA YOGA (@nearby cafe)
Included in this training:

- Attendance at an AROMA YOGA workshop
- Attendance at an Essential Oils Class
- Attendance at a How to Teach AROMA YOGA Class
- Free samples of several oils to take away
- Essential Yoga Book (worth £15)
Please note that this class will count as CPD.
Click here to see more information about the AROMA YOGA class.
Once you have booked your place you will be sent a basic health questionnaire to make sure that we are aware of any relevant health issues. Please ensure you return this by email before the day.
Please email jeni@amberwellness.net with any queries.
Please bring a jumper and socks or similar for Savasana and relaxation parts of the class.
Mats and blocks will be provided but please feel free to bring any of your own.
THE YOGA
In this workshop we will be detoxing and finding space, clearing out the cobwebs and unblocking energy channels. We will use pranayama (breathing exercises) and kriyas (cleansing practices). We will move through a range of yoga asana to find deep twists and extensions that encourage the physical body to come in line with the energy bodies.
THE AROMA
The Oils used in this workshop will assist with our full Spring Clean. Using only the purest and most beneficial oils - doTERRA Pure Natural Therapeutic Grade Essential Oils including Lemon and Wild Orange, which are both powerful antioxidants, to detoxify and cleanse the body; Rosemary to open and cleans the airways; and Cedarwood to ground and connect with the Earth.
To ensure that you get the most out of these exquisite oils, they will be available for inhaling, applying to the skin and drinking in your water during the class. They will also be available to purchase after the class should you want to create your own AROMA YOGA experiences at home.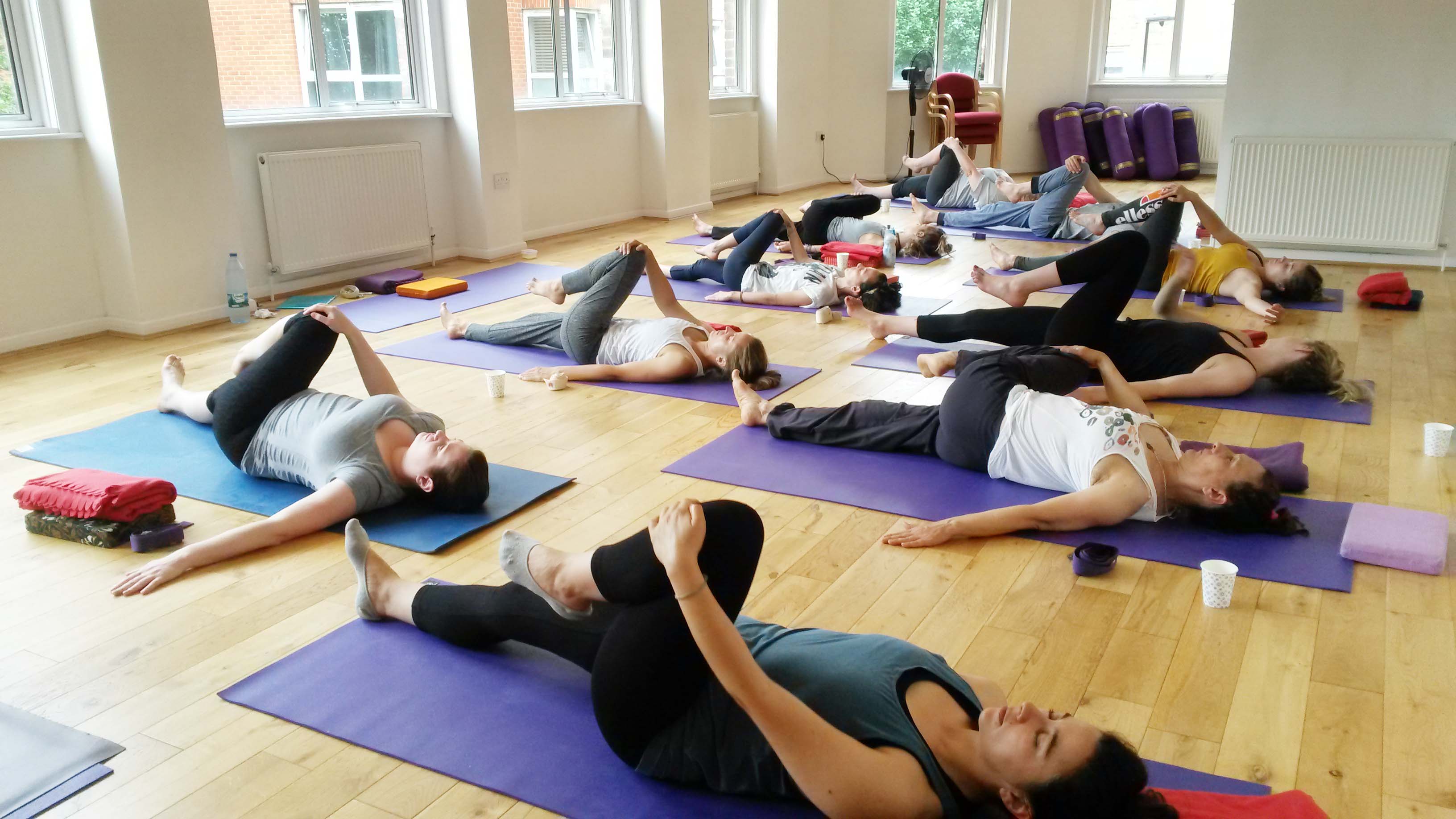 THE VENUE
This class will be held at:
Only Connect
32 Cubitt Street
London WC1X 0LR
Only Connect is London's creative Criminal justice charity, rooted in community. Their vision is a more connected society where we all choose a crime free life. Working with Londoners aged 16+ with recent experience of the justice system, equipping them with the necessary skills, attributes and positive networks to progress into education, training and employment.
Visit www.onlyconnect.london to find out more about Only Connect, or to hire the venue at Cubitt Street or email venue.enquiries@oclondon.org.