Description
An evening with Rob Kelly, creator of The Thrive Programme, hosted by JCI Cambridge.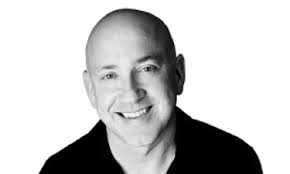 The Thrive Programme was devised by Rob Kelly in order to teach people the skills, insight and resources to completely Thrive.
As a psychotherapist of over 30 years, Rob learned that it is the key beliefs, particular thinking styles, behaviours and attitudes rather than therapy and counselling that enables people to flourish, to be buoyant, to be resilient, to be encouraging, to have high self-efficacy and to have confidence in themselves in order to Thrive.
The Thrive Programme has been a life-changing experience for thousands of people across the globe. Thrive has consultants all over the world working with clients in order to manage phobias, depression, stress, anxiety and to maintain a helpful perspective through being in control of their lives.
Thrive is not only a one-to-one programme, it has also been used successfully in schools, businesses and organisations. Thrive delivers a totally fresh approach to achieving lasting happiness, health and success. This event should not be missed.
At the event, we will
Explore the concept of Thrive

Discuss how Thrive works

Discover how Thrive can empower you as an individual, family, business and transform your life.
Don't just survive, Thrive!