Description
Learn2Love LinkedIn Morning Workshop at the Fairmile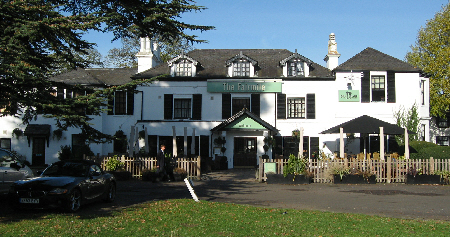 [PLEASE NOTE: You are viewing our Morning Workshop Session - if you would prefer to come to the same-day Afternoon Workshop then please click here to book...]
LinkedIn is the world's largest business network, with over 500 million Members and 2 new Profiles being created every second!
LinkedIn was radically overhauled in February 2017 under new owners Microsoft, and since then new functionality (voice messaging, native video, hashtags etc etc) are being added on a regular basis. If you created a Profile a long time ago and haven't been back lately, you may not even recognise it! The way the site works changes all the time, so you might not be able to find all the functions and settings.
If you're new to LinkedIn, that could be an advantage, as you'll be able to learn to use it without the baggage!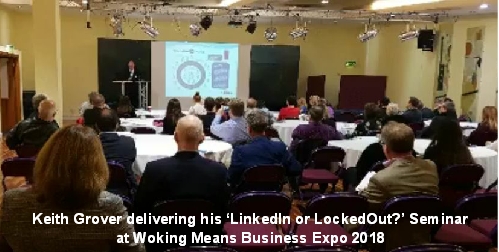 This 2½-hour Workshop introduces the power of LinkedIn as a business and marketing tool to help you to increase your customer base and build an online presence with global visibility for your business.
Keith Grover is a Certified Trainer with Really Connect, the world's biggest LinkedIn training organisation. This 'Learn2Love LinkedIn' Workshop introduces many of the topics, tips and techniques which are covered in Really Connect's 'Social Selling with LinkedIn' one-day course which costs £497 + VAT. A search for local LinkedIn courses featured on Eventbrite reveals typical course fees ranging from £120 - £175.
The Workshop is offered at an unbeatable price - with no VAT to pay - and the venue will allow for a maximum of 10 attendees, so early booking is definitely a good idea!
Course Content [Read the Course Outline - click here...]
You'll discover how to exploit the power of the world's largest business network to:
• Make a better impression when people find you on LinkedIn by creating an 'All-Star' Profile
• Grow your network of LinkedIn Connections to extend your personal network across geographical boundaries and connect with more of the right people for your business
• Enhance your reputation as the 'go-to' expert in your field so that customers and clients seek you out and want to work with you
The areas we cover will vary slightly, depending on who's in the room on the day, and what you tell me you want to learn about, but will include most (or all) of the following:
• How does LinkedIn fit into your overall marketing plan?
• How should you handle requests to connect?
• How to adjust your settings to only get the communications you want (and block 'spam'!)
• Using LinkedIn to support your offline networking activities
• Posting articles and other content on the platform
• Use LinkedIn Groups to raise your profile
• Find the right people to talk to, and start an ongoing conversation - and never cold call again!
•…and much more besides!