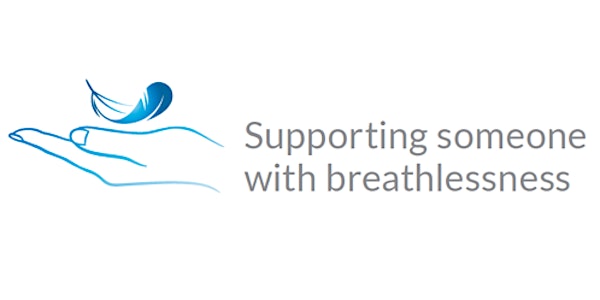 Learning about Breathlessness 2 Study (LaB2) Dissemination Event (NZ/Aus)
Join our webinar about a new web-resource, 'Supporting Someone with Breathlessness', developed for carers of people with breathlessness
About this event
We hope you will join us for this online dissemination event on the findings and key output (the 'Supporting Someone with Breathlessness' website) from our Learning about Breathlessness 2 study (LaB2).
'Supporting Someone with Breathlessness' is a web-based educational resource developed with and for informal carers supporting someone living with breathlessness due to COPD or cancer. We will:
• introduce you to the website
• tell you how we made it
• share the views of carers, patients and healthcare professionals who have used it
• and tell you how you can use this learning resource to support carers and patients living with breathlessness.
A link to the online event will be emailed to those who book before the webinar.
PLEASE NOTE BELOW START TIMES FOR NZ/AUS TIME ZONES:
New Zealand Standard Time (NZST): 10-11am
Australian Eastern Standard Time (AEST): 8-9am
Australian Central Standard Time (ACST): 7.30-8.30am
Australian Western Standard Time (AWST): 6-7am
Contact point for any queries: M.Farquhar@uea.ac.uk
Dr Morag Farquhar, on behalf of the LaB2 Study Team
Follow us on Twitter @LaB2_Study