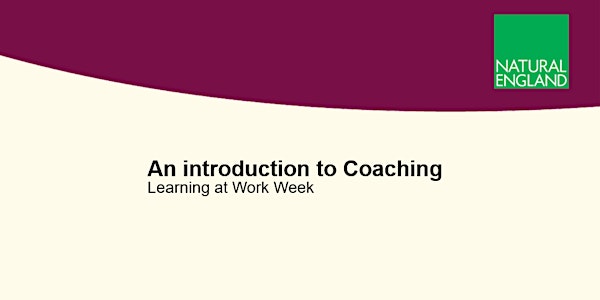 Learning at Work Week: an introduction to coaching (20522)
Learning at Work Week: Introduction to Coaching (20522)
About this event
A member of the Natural England Coaching Community will be giving a short introduction to Coaching as part of Learning at Work Week.
Come along if you're interested in any aspect of coaching, whether you've had experience or it's a brand new concept for you.
You can expect to hear about what coaching involves, why it's important and how you can find out more about the Coaching Community in Natural England.