Calling out for equality of healthcare for people with learning disabilities & autism
About this Event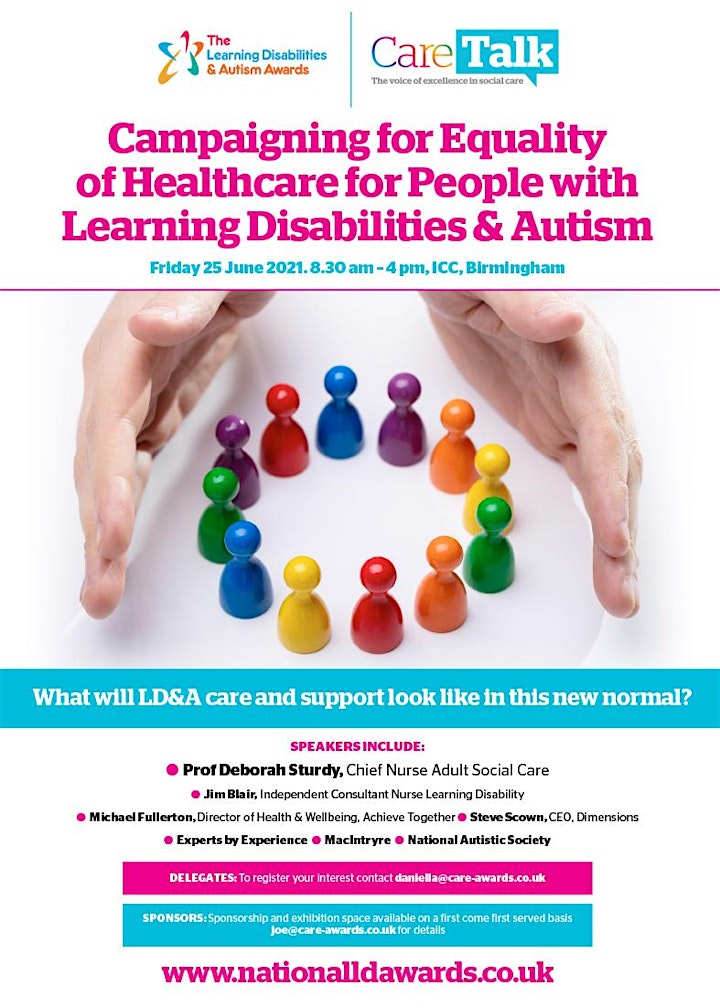 This year, for the first time, we are holding a conference for the Learning Disabilities and Autism sector which will take place during the daytime on the 25th June 2021, ahead of the award ceremony. More information to come, please register your interest to receive updates on how to secure your place.
Speakers include:
• CHAIR: Martin Green OBE, CEO, Care England
• Prof Deborah Sturdy, Chief Nurse Adult Social Care
• Jim Blair, Independent Consultant Nurse Learning Disability
• Michael Fullerton, Director of Health & Wellbeing, Achieve Together
• Steve Scown, CEO, Dimensions
• DanceSyndrome
• Experts by Experience
• Jane Nickels, Learning Disabilities Admiral Nurse, MacIntryre
• National Autistic Society
Please note that if Covid restrictions do not allow this event to take place all bookings will be carried forward to 28th September 2021.