Description
Learning Lunch seminars are an opportunity to hear speakers from University of Surrey and across the UK, showcase their educational research. These lunches are open to all University of Surrey staff.
Places are limited and allocated on a first come first served basis.


---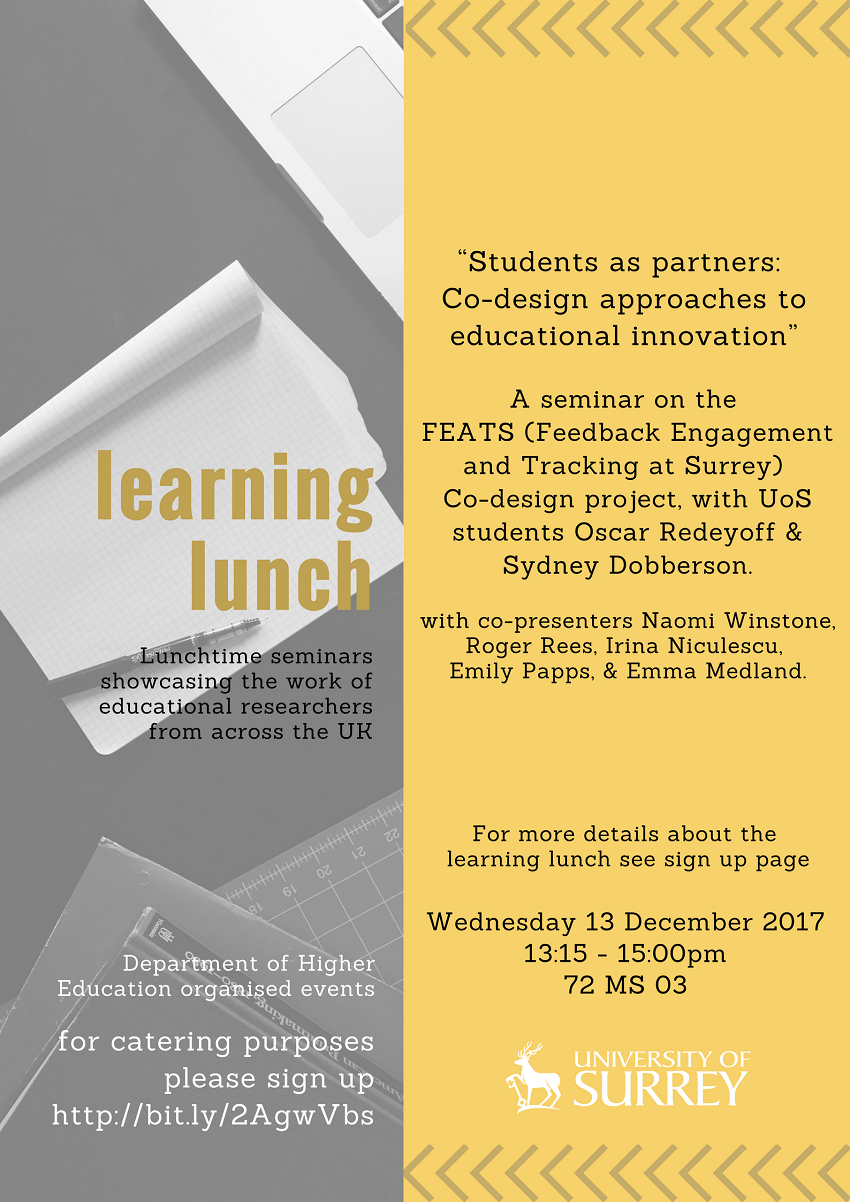 ---

Wednesday 13 December 2017

13:15 - Lunch served
13:30 - Seminar starts
14:20 - Questions & follow up discussion
"Students as partners: Co-design approaches to educational innovation"
with Oscar Redeyoff & Sydney Dobberson.
and Naomi Winstone, Roger Rees, Irina Niculescu, Emily Papps, and Emma Medland.
Last year, 36 Level 4 students worked with the Departments of Higher Education and Technology Enhanced Learning to develop a new feedback portfolio called FEATS (Feedback Engagement and Tracking at Surrey). In this session, we will discuss the benefits of involving students in the co-design of educational innovations, and share the process that was used to design and develop FEATS. Two undergraduate students who were part of the co-design team will also share their perspectives on the process.
Oscar Redeyoff is an undergraduate student in the School of Biosciences and Medicine, and Sydney Dobberson is an undergraduate student in the School of Veterinary Medicine. Both were part of the co-design project for FEATS.


---