Description
Join us at The Circle for an exciting learning lunch and facilitated networking opportunity to hear from two guest speakers who are leading the way in their respective fields and takeaway learning that will challenge you to think in new ways about your everyday business needs.
This is a free event but we ask that you make a donation towards your lunch when you arrive.
"Cultivating a creative climate with management and sales approaches!"
Learning Context: A joint presentation with Peter Waggott of Vertical Motives and Alan S. Morrison of ASM Media & PR and learning takeaway. Lunch included in the ticket price plus refreshments.
Creativity & Management
What is creativity?

The need for creativity in management

Creative climate

Developing your own creativity – the 5Ps

12 Creative Precepts to follow

Cognitive styles

Managing creatively

Creative teams & roles

Problem-solving methods - a few examples
Sales Approaches
Sales - We will explore why the way we're selling isn't working anymore and inspire you to think differently about your customers. You'll leave with actionable steps you can take that will transform how you do business.
Who am I?

What is it you do?

Why do you do what you do?

Creating a pitch

Events v Process

Who are your customers?

Bamboo Principle
Peter Waggott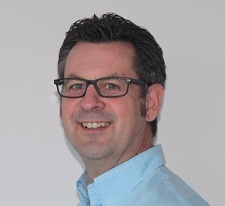 "I'm an experienced international sales leader and coach, for over 25 years I have worked for complex global organisations.
With a strong, successful track record of supporting Sales and Management frameworks in the Retail, Automotive, I.T., F.M.C.G. and Oil & Gas sectors, I have an in depth knowledge of why these skills are vital in today's business markets.
I work with SME's and organisations to support them in their growth plans specifically around Leadership and Management. This work has covered a number of areas including sales, marketing, coaching, mentoring, internal process design, course design & delivery, workshops, 121 and groups.
I'm an accredited coach with the Academy of Executive Coaches and an Executive Fellow at the University of Aberdeen. In my role as an Exec Fellow, I tutor the Sales & Marketing module on the online MBA programme."
AlanS.Morrison ASM Media & PR


Alan S. Morrison spent 23 years as a photojournalist, sub-editor, editor, picture editor, broadcaster and web editor in broadcasting and newspaper journalism before taking his storytelling skills over to 'the dark side' of PR in 2011 and starting his company ASM Media & PR a year later.
He started his Open University Business School MBA out of intellectual boredom in 1999. 12 years later it, and the ideas it introduced him to, become his 'golden parachute' when his role in newspapers disappeared in a restructure.
The most life-changing part was the elective course Alan took in Creativity, Innovation & Change. This talk will introduce you to some of the ideas and strategies he has learned and how to use them to leverage your creativity and influence change accross your working environment.