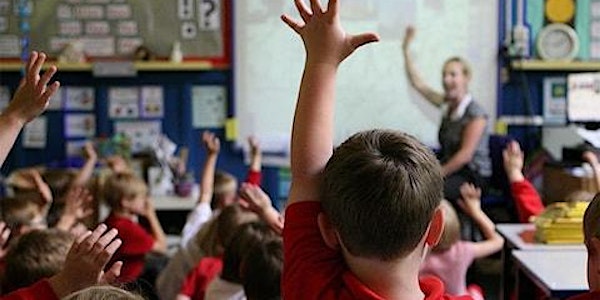 Learning Support Consultation for Leicestershire Schools - T
Bespoke Consultation or Forum to support SENCOs in meeting the needs of young people with additional learning needs.
About this event
Every school and FE Provider in Leicestershire is entitled to a free two-hour consultation to discuss learning needs including dyslexia and dyscalculia, with a highly experienced Specialist Advisory Teacher and assessor.
It is expected that SENCOs primarily, possibly with a class teacher or TA, and Inclusion Managers will take up this offer.
Areas of discussion are often around:
• literacy difficulties and dyslexia awareness
• maths learning difficulties and dyscalculia
• identification of needs – making and evidencing adjustments to meet needs
• beyond mainstream interventions for reading and /or spelling
• creating learning profiles for those older students who may be disengaging due to unidentified learning needs
• a named child/student's learning profile
Our Core Offer has been running for three academic years and the response from both new and experienced SENCOs, teachers, and support staff has been over-whelming positive.
Comments over the past year:
• Both the consultations we've had this year have been brilliant! Your knowledge and advice are excellent. Thank you very much.
• You were brilliant as always! So thorough and so much information in just a couple of hours!
• This is great, thank you so much! The training was also superb. Thank you both.
• You really are a wealth of knowledge and I feel fortunate to have lucked into meeting you!
• Thank you, it was really useful and I'm grateful for all of your knowledge and expertise. We're excited to try some of the suggested activities.
• I feel I have really benefited from your support and learned a lot.
• Your advice is invaluable as always and the resources look great.
• So much information to take away and start using immediately, and lots of food for thought.
• Absolutely fantastic: highly knowledgeable with clear information and great strategies.
• This consultation was the most informative, helpful and supportive that I have attended, surpassing my expectations.
• As a result of this consultation, I feel a lot more equipped to support the children in my class and distribute information to other staff in my school – thank you so much!
• You have both been fantastic and have certainly helped me to help my children, staff and families!
We hope that has inspired you to book your consultation!
Up to six schools can pool their hours to create a forum and so make the most of us, if you are interested in this please book the slots you think you might need (maximum one per school in your forum) across the academic year now if you can.
Following your booking you will be invited to a Teams Meeting with either Charlie Pitt Miller or Thea Roberts on the date and at the time you have specified – so look out for the invite in your inbox, it will come from LSSCoreOffer@leics.gov.uk
We look forward to working with you in 21-22.