Description
Want to connect with a hub of healthy businesses in Brighton & Hove?
Join us on the last Wednesday of each month at our relaxed, informal, collaborative networking evenings.
Our events are designed to help you to create a community of connections, exchange ideas, collaborate, enjoy samples from other local healthy businesses, and pick up industry secrets from our invited guest speakers - all aimed at helping you and your business grow.
We recognise working for yourself can be sometimes frustrating, sometimes a little isolating, Building a group of connections and surrounding yourself with people who share a similar vision and set of values is invaluable for your business - and also, importantly, for your own health and wellbeing.
Please join our online collaborative community the Healthy Business Hub for anyone interested in running happy, healthy businesses with an emphasis on staying healthy yourself and avoiding burn out.
This month's guest speaker is Alice Reeves - with Learning to Trust, Ask and Take.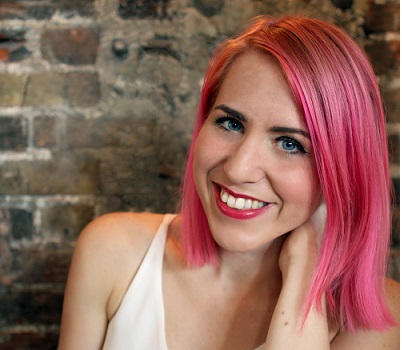 Alice willl be talking about the power of community, collaboration, and conversation, and the magic that happens when you learn to trust, ask, and take.

"It took me a long time to learn that being independent and doing things by myself are not the same thing. Trying to know everything and have everything handled 24/7 is exhausting and a surefire way to burnout. Not to mention it's impossible, so you're fighting a never-ending battle.

When you are giving of yourself all the time and refuse to take from others, you don't create any time or energy for yourself – and you'll eventually run out of time and energy to give. When you accept the support that's being offered or even scarier, when you ASK for the support you need, you are creating more space to be the amazing person you are. That means you can be more generous, and contribute more to the world.
I believe that learning to lean on others and engaging in collaboration -- not just in business, but in life -- is essential for mental health and emotional wellbeing. I hope that by talking about the lessons I've learnt about myself over the past year, and sharing how these lessons have shaped the way that I run my business, I can help others to feel more supported, and inspire them to reach out when then need help, as well as offer help to others". - Alice Reeves.

Alice is founder of The Joyful Web, a social media and content marketing consultancy that works with purpose-led brands, organisations, and businesses. They help businesses stand out and make a difference with customer-led digital marketing strategies and campaigns that educate, inspire, inform, and entertain.
At all our events we have up to two pop-up promotions (PUP's) from local healthy business owners offering discounts and free samples to Hub attendees on the night. If you fancy 'popping-up' at one of our events, please email info@bhtherapies.com.
Limited space, so grab your tickets quickly!
#entrepreneur #Business #Brighton #smallbiz #TheHealthyBusinessHub #TheHBH