Learn to make a bespoke leather wallet with a leather artisan in the East London. Use traditional tools and techniques. Craft creativity.
About this Event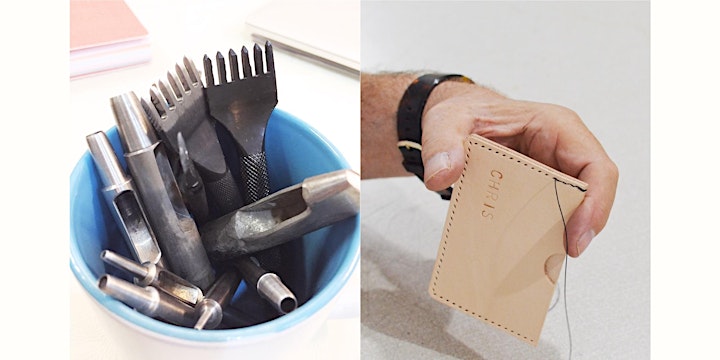 Want to try the leathercraft but don't know where to start? Are you looking for ways to be calmer and creative in your spare time? This class may help you get more ideas! And if you like to know more about the leathercraft, you can ask me or join other classes to move forward!
In this class, you will learn to hand make your unique leather card holder. You will select vegetable tanned leathers and threads for your project. You will also customise it with hand stamping tools. You will be able to quickly grasp the essence of the traditional leathercrafting techniques.
What you will take away:
1 leather card holder completed by yourself
Knowledge of materials and tools
You will be able to develop your own skills or hobby after the class!
What you will learn:
Learn different types of leathers and handcrafting tools
Learn characteristics of vegetable tanned leathers - You will be working on the leathers we use for our collections!
How to work with design patterns †
How to hand-cut leathers † How to hand stitch leathers using saddle stitching method (You will use two needles).
How to burnish leather edges professionally †
How to hand stamp texts and numbers †
All materials and tools are provided.
Please read our responses to COVID19 and find more details on what you need to bring for the class and where we will meet.
_____
MV Leather Craft School is a place to learn traditional leather crafting skills (mostly by hands). It is run by the leather artisan brand, Mollum Vellum in London.
If the timing isn't great for you, you can book a private session at your convenient times. Please find more here. 
Alternatively you can find what and how we do from here.