Description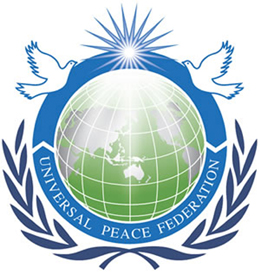 Universal Peace Federation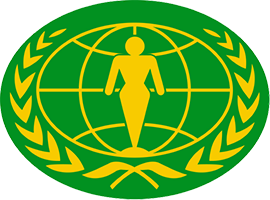 Womens Federation for World Peace
Kindly hosted by Baroness Sandip Verma
Speakers include:
Baroness Sandip Verma - Former Spokesperson for Equalities and Women's Issues, Member of the EU Select Committee, Chairman of the EU External Affairs Sub-Committee
Ms Carole Stone – CEO, Elimination of Domestic Violence (EDV)
Mr James Chesty – The White Ribbon Campaign, Ambassador for London and South East England
Ms Sarah Champion MP – Former Shadow Minister for Women and Equalities
Mr Peter Cox – Co-Founder of Croydon Community Against Trafficking (CCAT)
Ms Michelle Denny Browne - Co-ordinator of "One in Four"
The Universal Peace Federation and the Women's Federation for World Peace UK are collaborating and working towards promoting gender equality and the empowerment of women. We have the pleasure of inviting you to a meeting at the House of Lords to mark the UN International Day of Elimination of Violence against Women.
The UN Secretary-General's UNiTE to End Violence against Women campaign, managed by UN Women, has proclaimed every 25th of the month as "Orange Day" – a day to take action to raise awareness and prevent violence against women and girls.
The 25th of every month has been designated "Orange Day" by the United Nations Secretary-General's Campaign UNiTE to End Violence Against Women, to raise awareness and take action to end violence against women and girls. As a bright and optimistic colour, orange represents a future free from violence against women and girls. Orange Day calls upon civil society, governments, and UN partners to mobilize people and highlight issues relevant to preventing and ending violence against women and girls, not only once a year on the International Day for the Elimination of Violence against Women (25 November), but every month. We at UPF and WFWP want to encourage all woman groups and groups working to end violence against women, including UPF and WFWP members to take up the initiative of the UN and raise awareness about this cause on the 25th of each month.
SDG 5 recognizes gender equality and the empowerment of women as a key priority pledging that "no one will be left behind." Building on this vision, throughout 2017, the UNiTE Campaign will mark all Orange Days (the 25th of every month) under the overarching theme "Leave No One Behind: End Violence against Women and Girls" to underscore its commitment towards reaching the most underserved.
The topics of discussion amongst others will include the harsh realities of domestic violence around the family, so-called "honour" related crimes and efforts to stop trafficking of women and young girls here in the UK.
Spaces are limited and strict new security measures at the House of Lords mean that we have to submit a named list of attendees. So please register your interest as soon as possible and put the date in your diary. Please feel free to contact us on pa@uk.upf.org or call me (my number is 07723 024750) if you have any questions.
We look forward to seeing you on 21st November at the House of Lords.
Yours sincerely,
Robin Marsh
Secretary General, Universal Peace Federation (UPF) - UK
Mitty Tohma
President, WFWP (UK)
Vice-President, WFWP (Europe)
Margaret Keverian-Ali

Director, Universal Peace Federation (UPF) – UK
Universal Peace Federation
UPF is an NGO in Special Consultative Status with the Economic and Social Council of the UN
Twitter: @ukUPF
Email: pa@uk.upf.org
Website: www.uk.upf.org
Address: 43 Lancaster Gate, London, W2 3NA
Telephone: 02072620985
Please like our Facebook Page and subscribe to our YouTube Channel
Women's Federation for World Peace
UN/DPI/ECOSOC/ Status (Cat.1)
Twitter: @wfwpuk
Email: info@wfwp.org.uk
Website: www.wfwp.org.uk
Mobile: +44 (0)7515947608
Please like Facebook page: WFWP Europe, and subscribe to our YouTube channel: WFWP UK