Leaving the Building: The Lucrative Afterlife of Music Estates - author Eamonn Forde in conversation with Roisin Dwyer
About this event
Now here's something a bit different while properly pertinent...!
When a musician dies, it is rarely the end of their story.
While death can propel megastars to even further success, artists overlooked in their lifetime might also find a new type of fame. But a badly timed move or the wrong deal can see the artist die all over again. Colonel Tom Parker, the former carnival huckster, understood this high-wire act implicitly and the posthumous career of Elvis Presley has provided a template for everyone else.
Estates have two jobs: keeping the artist's name alive and ensuring they continue to make money. These can sometimes be compatible goals, but often they spark a tension that is unique in the music business.
Drawing on interviews with those running music estates as well as music lawyers, record company executives and archivists, Leaving the Building reveals how the music industry is constantly striving to perfect the business of death.
What a treat of a conversation this will be - food for thought for all - and much to contemplate!
Event and Discounted Book combo tickets are available (UK carriage included) as well as Event only options - attend in person in Manchester or join our livestream wherever you are around the globe!
There will be a dedicated Book-Signing event immediately afterwards. For Attend In Person tickets, books will be available for collection at the event.
Eamonn Forde has covered all areas of the music industry since 2000 and written for a wide range of consumer and business publications including The Guardian, Music Ally, Music Business Worldwide, Forbes.com, Q, Music Week, IQ, The Music Network and The Times. He is also the author of two music business books – The Final Days of EMI: Selling The Pig (2019) and Leaving The Building: The Lucrative Afterlife Of Music Estates (2021). He was awarded his PhD from the University Of Westminster in 2001.
Roisin Dwyer is a journalist and broadcaster based in Dublin. After working as Commissioning Editor for Hot Press for 16 years she joined the Marketing Team in the National Concert Hall in 2019 where she has organised PR for events by Gavin Friday, Nadine Shah, Blixa Bargeld, Matthew E White, Cathal Coughlan and more.
She still contributes to Hot Press where over the years she has interviewed Johnny Marr, Nick Cave, Julian Cope, Paul Simonon, Robert Smith, Jah Wobble, Viv Albertine, Ray Manzarek and Chris Cornell to name but a few. She is also a regular reviewer on RTE's arts show Arena. In addition to her Louder appearances she has hosted public Q&As at Dalkey Book Festival, Dublin's Vinyl Festival and Output Belfast.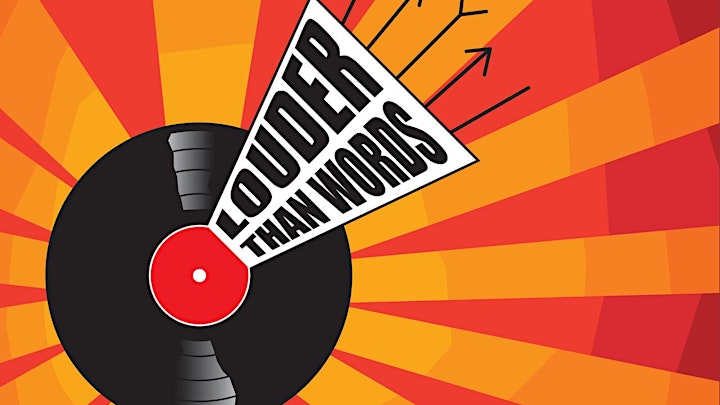 Organiser of Leaving the Building: The Lucrative Afterlife of Music Estates