The YOUTH CELEBRATION is the first night of District Convocation 2021. A blessing awaits for you - youth and all!
About this event
Come with praise on your lips and your heart open ready to receive from the Lord!
Doors open at 6:30pm for registration checks, etc. Unclaimed reserved seats will be released at 7:45pm.
For further details of this and future events, please call our Admin Office on
020 8265 2120 (Option 1).
PLEASE NOTE THAT YOU ARE REQUIRED TO WEAR A MASK AT THIS EVENT.
To maintain a safe environment in the building please follow these instructions:
Limit / refrain from any physical contact with people outside your family or bubble
Do your greetings outside the building.
Use sanitisers located at the entrances, exits and other central points within building.
Always wear your face coverings during the service unless you are exempt & display your exempt card.
Ensure that you are checked before entering the building.
Do not eat or drink in the sanctuary.
When leaving the building after service, follow directions given by ushers
Worship in a Covid-safe manner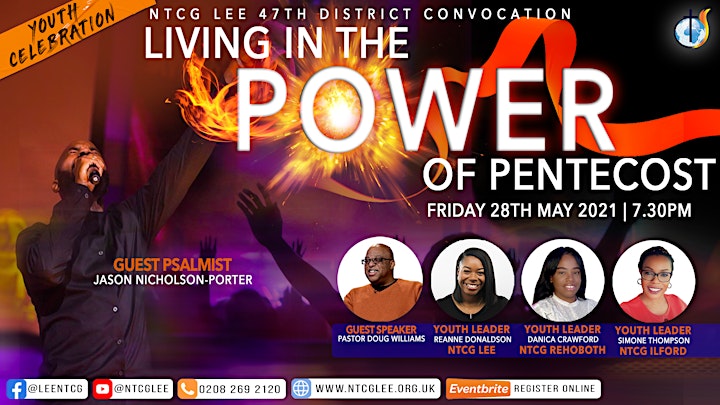 Organiser of Lee NTCG 47th District Convocation 2021 - FRIDAY CELEBRATION SERVICE