Leeds 10k Great PB potential! Date: 3rd July 2022 Where: Leeds New route in 2022!
About this event
Leeds 10k
Great PB potential!
Date: 3rd July 2022
Where: Leeds
Launched over 10 years ago, Jane Tomlinson's original legacy run is famed for its fun, friendliness and fantastic atmosphere.
Minimum age: 15
Entry fee: £25
Sponsorship pledge: £200
Got questions? Check out our Q&A for runners!
Time to get moving! Don't delay – these popular running events book up fast!
What happens next?
Once registered you will be sent an email to redeem your Leeds 10k space. You must follow the link and redeem your space within two weeks to have your space confirmed.
What about sponsorship?
We're asking all our runners to raise £200.  When you register, you will receive a confirmation email it will include a link to our sponsorship form. 
What should I wear?
Wear comfortable clothing. Most importantly, make sure you have some sensible footwear. We will send you a Forget Me Not vest closer to the run. 
Event information
https://www.runforall.com/events/10k/leeds-10k/
Further information
If you would like any further information, please email: events@forgetmenotchild.co.uk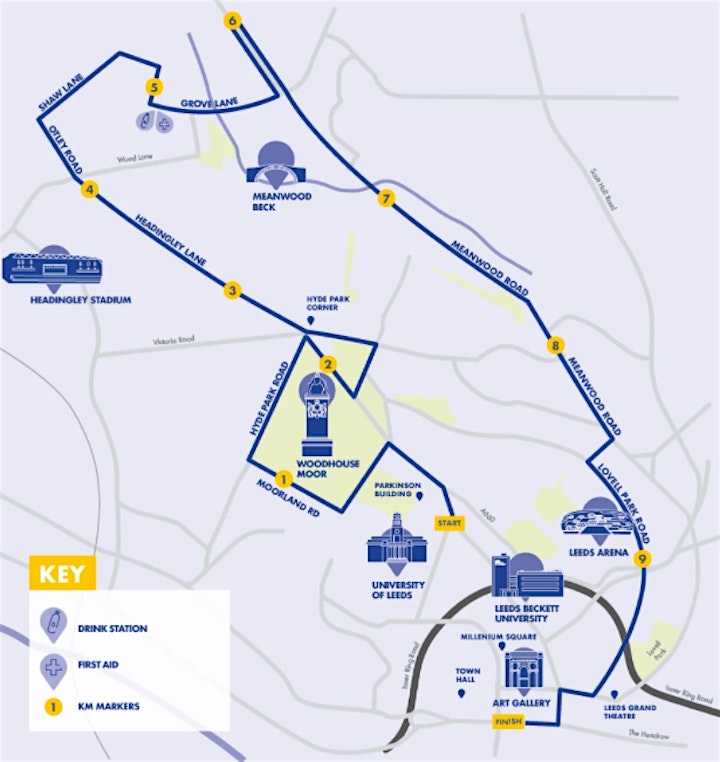 Organiser of Leeds 10k 2022 - Forget Me Not Children's Hospice