Description
Join us for the next Leeds Charity Social with IoF Yorkshire. It's an opportunity for anyone involved in the charity sector to listen to superb speakers, pick up tips and share experiences with each other in a relaxed informal setting!
This event is open to anyone. Join us with your whole team, or just come and introduce yourself. Most of us fly solo so there are plenty of friendly faces.

You'll meet other charity professionals here in Yorkshire, from a variety of different charities and make long lasting connections. Whether you've been in the sector for 20 years or 2 days there are always things to learn from each other or things that people can learn from you. As well as picking up or sharing hints, tips and advice you'll get a non physical group hug feeling (better descriptions welcome!), with so many like minded people in one place!
The social is kindly supported by: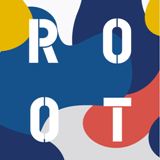 The Running Order:
5pm - Arrival at the Hotel, our room will be signposted in reception
5:15pm - Charli Brunning, Corporate Fundraising Officer at Leeds Mind, has worked with a number of local and international charities over the past 10 years. From Leeds, Lincoln and Huddersfield, to South Africa, Cyprus and New Zealand, working to address issues from social inclusion, community development through sport, road safety and now mental health.
Charli will explain how Mind works as a federated organisation, and how Leeds Mind differs in its work in local communities as well as how she feels corporate support has developed in the city over the past 5 years.
5:35pm - Gary Parkes, Director at Root Media, will talk about charities can access hyper-local audience targeting via advertising platforms you may deem inaccessible - be it for reasons such as budgets, market knowledge or contacts etc. Platforms including mobile and digital ad targeting, regional TV, Digital radio, podcast advertising, outdoor advertising and more.
Your charity may have for not even considering these routes to potential donors but Gary will equip you with the knowledge and confidence to start exploring ways all levels of donor recruitment budgets could be working to extend your audience reach.
6pm - Move into the bar area for optional socialising (stay for as long as you like!)
Join us to meet other charity professionals in Leeds and Yorkshire in a relaxed and informal setting. This event is FREE but please make sure that you RSVP on Eventbrite so that we can get an idea of attendance numbers.
If you would like to come and speak at a social please email yorkshire@institute-of-fundraising.org.uk. It can be on any charity related topic, maybe a case study, a success, a tried but failed story or something inspirational, just let us know!
See you there!