Description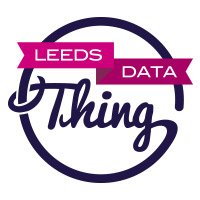 Thursday 11 August 2016
4:30pm - 6:30pm
After a year to recharge batteries and refresh the soul, Leeds Data Thing is making a comeback! We want to gather some of the old regulars, and anyone with a passionate interest in the data scene in Leeds, for a relaxed open meeting on Thursday 11th August. The data scene changes rapidly and so we want to make sure that our aims and vision for Leeds Data Thing are still relevant and are still in the best interests of the data culture in Leeds. We're all about showcasing amazing data projects and how they've added value to communities and/or organisations.
At this open meeting, we'll agree a steering group for the 2016-17 series of events, confirm our aims and vision and pull together a rough format for our events.
As part of the refresh, Leeds Data Thing is now working with ODI Leeds, bringing a whole host of fabulous people and networks together in one space to celebrate data. We're looking to relaunch in mid-late September.
Light refreshments will be available for a small payment.
We hope to see you there :)