About this Event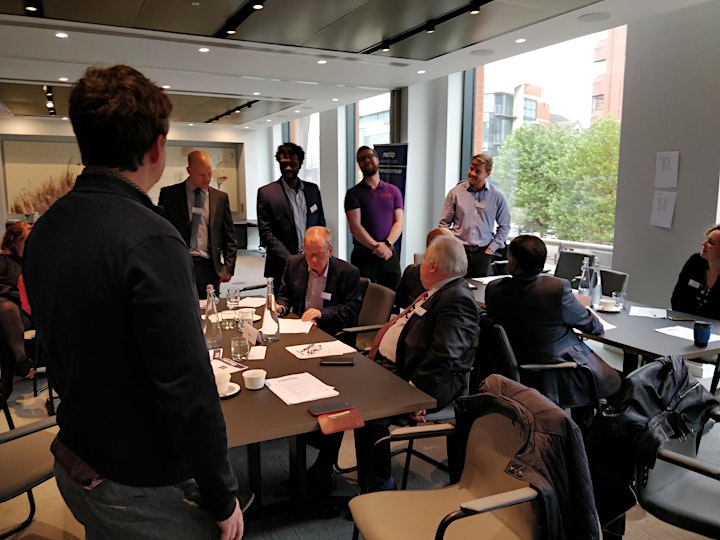 Delivered by Next-Up, Tech Mentors: Yorkshire, NorthInvest and RSM
Sponsored by Leeds City Council & Walker Morris
Places limited – book now
• Are you a tech entrepreneur – excited about growing your business but have challenges keeping you awake? What if you could tap into some of the region's previous business leaders for their insights and help?
• Are you an experienced business leader who wants to use your skills and experience in unretirement – and help businesses working in technology and digital?
Join us at Leeds Digital Festival 2020, a morning event bringing together tech entrepreneurs and experienced business leaders to help growing businesses and the economy. We ran successful City MeetUpTech Mentors events last year – read what happened 20 experienced business people, 12 tech entrepreneurs – and magic happens and the Tech Mentors: Yorkshire event here.
Purpose of the event
There are a lot of experienced people who want to use their skills in unretirement. This event is to help entrepreneurs tap into this experience and their networks. Examples of issues and opportunities that you might want to discuss
• Expanding into new markets – experience of geographical locations
• Cash flow
• Raising finance – making your business 'investable'
• Dealing with people issues
• Scaling up – delegating, bringing in systems and processes, recruiting the right talent
• Contacts and opening doors
Entrepreneurs will meet people who might mentor them long term – you can also discuss joining the Tech Mentors: Yorkshire scheme.
Victoria Tomlinson, chief executive of Next-Up, will organise a call with each entrepreneur in advance of the event, to agree challenges to discuss at the workshop.
Who can attend?
We don't want to be too limiting as to who can attend these events, but these are guidelines
- Founders/owners of growing tech businesses based in Leeds City region
- Founders/owners of any business which you have now exite
- Experienced business leaders - you will probably have been a partner in a professional firm or a senior manager/director in private, public or voluntary sector. You should be coming up to retirement in the next year or so, or have retired from full time work already (you don't need to be 'techie' read what others say)
We have places for 16 tech entrepreneurs and 32 experienced business leaders. Please indicate who you are when you book!
What's in it for business leaders?
• Share your experience and skills
• Understand disruption
• Keep your CV current and relevant
• Develop relationships with businesses that may want your help long term
• Expand your networks
• Learn about the latest technologies and how they can help scale businesses
Format of the event
10.00 Registration, coffee and networking
10.30 Victoria Tomlinson, chief executive, Next-Up, Chris Etherington RSM, Helen Oldham Founding Board Director NorthInvest – introducing the event Eve Roodhouse, chief economic officer, Leeds City Council - City plans and support for entrepreneurs and innovators
10.40 Tech entrepreneurs to introduce themselves
Table sessions – each table will have four experienced business leaders and two tech entrepreneurs. Each entrepreneur outlines their challenge and the table then discusses and shares experiences and insights
The tables will swap and discuss a second challenge
Gareth Healey talks through a framework for a longer term mentoring relationship and join up details for the Tech Mentors programme
1200 Finish
Where and what?
The event is at Walker Morris, 33 Wellington St, Leeds LS1 4DL
Coffee on arrival
Information about the organisers and thanks to our sponsors

Next-Up helps people to use their skills in unretirement. We support organisations with a range of services for employees/partners as well as individuals themselves. A key part of our role is to inspire people with ideas and contacts, beyond the traditional expectations of non-executive roles and simple volunteering.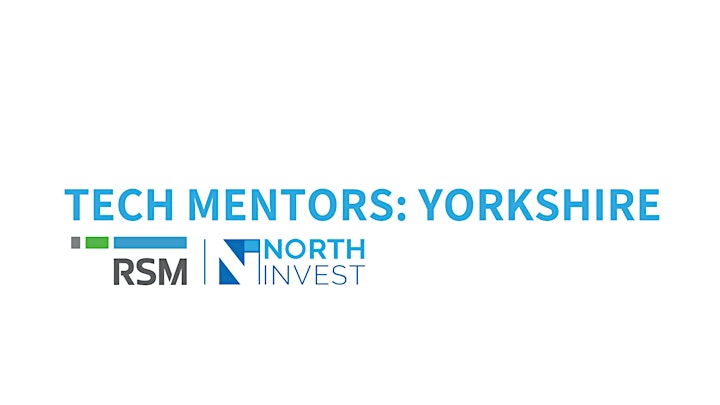 TECH MENTORS: Yorkshire is a free 12-month mentoring programme connecting experienced business people and tech entrepreneurs in the region, delivered by RSM UK and NorthInvest, and developed by NorthInvest angel investor Gareth Healey.

Leeds City Council is a key partner in the two-year Regional Entrepreneurship Acceleration Programme (REAP) run by Massachusetts Institute of Technology (MIT), Boston to bring significant economic and social change in the region. A key issue is to find more mentors for entrepreneurs and innovators in the region to ensure the long-term success and growth of these businesses.

Walker Morris is the largest single site law firm outside London and has recently moved to a new award-winning office. The firm is a full service commercial law firm focussed on providing partner-led, high-quality advice for a wide range of clients nationally and internationally. Our clients, many of whom are blue chip, are drawn from a broad range of sectors which include manufacturing, real estate, construction, retail, corporate and finance, healthcare, private equity, technology and media, energy and renewables, infrastructure and healthcare.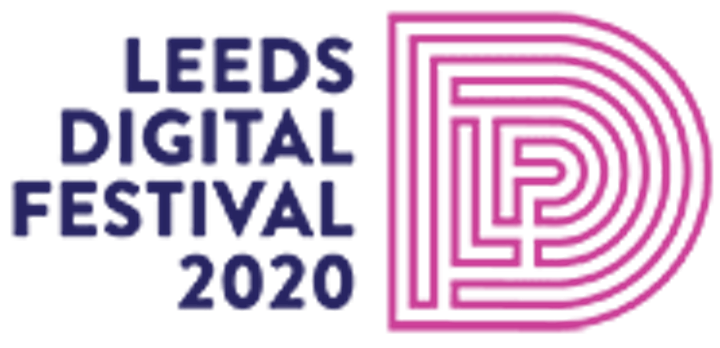 Leeds Digital Festival the largest tech event in the UK. Leeds: The digital Capital of the North. 20th April to 1st May 2020