Description

In Full of Life, Inscribe offers participants an opportunity to explore, the older years of life and ageing in the present day. As we age there's an increasing treasure trove of memories. By tapping into these we can explore what we have seen, heard, lived, and continue to dream of and experience. Using the metaphor of light, the workshop will add dimensions to our lives and/or the lives of our characters.
Jocelyn Watson aims to guide you with fun writing exercises, group discussion, and group feedback on a creative adventure. Whether you're discovering your own talents and skills, or creating fiction from what you remember or imagine. Whether your journey of exploration is imagined or real, this creative fiction workshop will help you move forward. In a constructive, creative, and friendly space you will unpack gifts, whether from yourself, to yourself, or those left behind by others for you to (re)discover!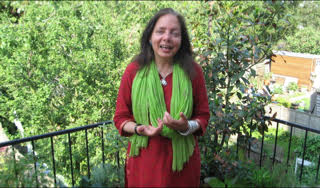 Jocelyn Watson is an experienced professional facilitator and writer. She has won various prizes including the Freedom from Torture and the Sampad prizes. The Asian Women's Writers Collective was her first writing home. She is published in various anthologies, most recently her short story Suha about a female Syrian refugee was published in Gender and Race Matter: Global Perspectives on Being a Woman. In 2018 she received an Arts Council of England award to continue work on her latest novel, and enable these and similar workshops. As a Black Asian Minority Ethnic lesbian, socialist and creative activist, she believes literature can inspire us to better understand our world, give us comfort, hope, and the strength to create a more civilised and humane world.
Workshop in partnership with Jocelyn Watson's ACE-funded research