Dynamic portrait of a growing Georgian town
About this event
Two hundred years ago Leeds was in the thick of the 'industrial revolution'. Who were the influential people and what were the main events of note? How were the townspeople earning their living and what were they concerned about? What was the state of health care, education and cultural life? How did people, materials, goods, energy and ideas move around? Where was it all heading?
We'll meet some of the characters and see some of the places where they lived and learned, worked and worshipped, dispensed medical care, justice, credit or beer.
Drawing on the newly published trade directory, the 1821 Census, biographies, maps and more we'll conjure a sense of late Georgian Leeds – minus the smoke.
Meet beside Welcome to Yorkshire offices, behind the Midnight Bell pub on Water Lane. Exact location: https://what3words.com/advice.normal.modes
We'll be following the Fowler 1821 map. A copy of the map and some notes will be sent ahead of the tour.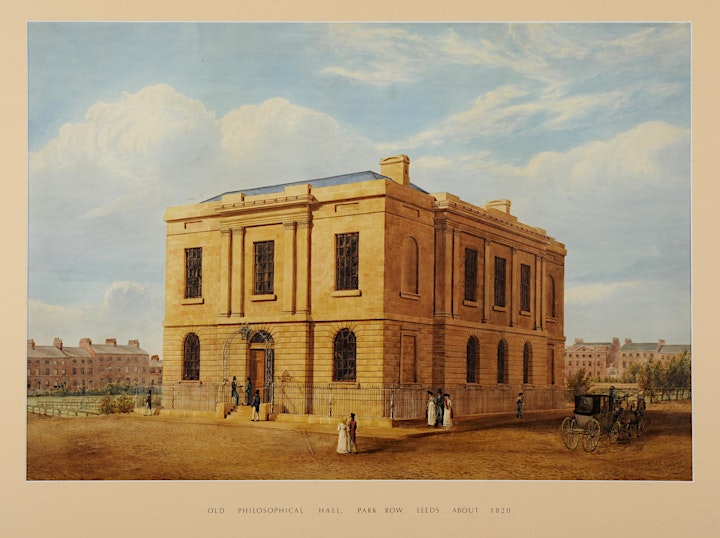 2021 marks 200 years since the Leeds Philosophical and Literary Society opened its museum in Park Row. This painting is by its architect, RD Chantrell,. who later designed the new parish church. The Philosophical Hall was remodelled and enlarged in the 1860s, damaged in WWII and demolished in the 1960s.