Leeds Institute for Teaching Excellence Launch – Keynote Workshop
Description
Delivered by Professor Mick Healey, this workshop is part of the Leeds Institute for Teaching Excellence launch event.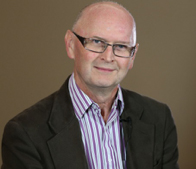 Topic: Engaging students in research and inquiry
The argument of this workshop can be simply stated: all undergraduate students in all higher education institutions should experience learning through and about research. My interest in developing students as researchers originated through explorations into ways to enhance the linkage between teaching and discipline-based research. The conclusion to arise from that work is that one of the most effective ways to do this is to engage our students in research and inquiry; in other words, to see them as producers not just consumers of knowledge. Here it is suggested that the key to mainstreaming undergraduate research and inquiry is to integrate it into the curriculum. This workshop will explore the variety of ways in which undergraduate research and inquiry-based learning are undertaken using numerous mini-case studies from different disciplines, departments and institutions in Australasia, Europe and North America. The last hour will involve participants in brainstorming how best students may be engaged in research and inquiry in the department.