Description
Come and meet like minded business women at our Power Business Breakfast Club. Mix and mingle, discuss ideas and create those all important new connections in an informal setting, whilst enjoying a light breakfast - all in the heart of the city.
Meet your Speaker
Deborah Ogden, Founder of DO Positive Impact
Deborah is a nationally respected speaker on personal branding and making a positive impact.
You already have a personal brand – the question is, are you managing it to create maximum impact?
Focusing on increasing personal impact and how to manage first impressions, Deborah covers why it is crucial to take control of your personal brand and how to communicate it effectively.
People buy people: whether you are networking, attracting and retaining clients or progressing your career it's crucial to connect and make a positive impact on those you meet.
Covering all areas of communication including visual impact, body language and voice you will learn how to manage your personal brand helping you become the stand out, go to expert in your field.
Whether it's building profile, winning more contracts or pitching and presenting with confidence, Deborah's expertise has delivered breakthrough results time after time for businesses and individuals across the UK.
She has 20 years of extensive experience working on the PR and image of some high profile names. She knows how powerful personal branding can be, both on a corporate and individual level. Her approach centres around building profile and increasing personal impact: including how to make an impression - from body language and visual impact to communication skills - and understanding how these impact on the people around you.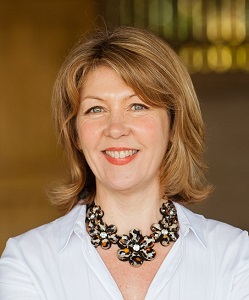 This event is free to Premium Members and only £12.50 + VAT for a standard ticket.
If you would like to find out more about our membership and other events please visit our website - www.forwardladies.com