Description
Leeds Trinity University Blogging Club
Tuesday, 5 & 19 February 5.30 - 7.30pm
then every 1st and 3rd Tuesday of the month (6 sessions)
at Leeds Trinity University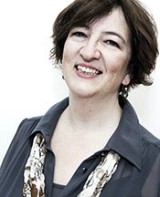 Liz is a Senior Lecturer in Digital and Social Media at Leeds Trinity University. She is also a strategic social business consultant, helping clients articulate and deliver practical strategies for adopting and embedding technology in working and learning practices. She spends a lot of time creating and managing online communities, and her expertise is in engagement strategies to bring people together online to share, to work and to learn.
She founded Reach Further, the UK's first social media consultancy in 2006, and has helped thousands of businesses understand and realise the potential of social media through workshops, seminars and consultancy.
Previous delegates said it was 'great and very informative'.
What's happening?
This is an informal fortnightly get together to talk all things blog, including blog marketing and other social media platforms.
There will be a 30 minute orientation, followed by a 20-30 minute presentation, and then the opportunity to put into practice what we have learned for the remainder of the evening. This is not a workshop for complete beginners.
Tuesday 5 Feb | Getting the basics right – setting up the functionality and process for success. (Tech)
Tuesday 19 Feb | Planning your content – Content strategies: selling your expertise. (Content)
Tuesday 5 March | Finding your tribe – Engagement Strategy: influencers, guest writing, communities and social advertising. (Outreach)
Tuesday 19 March | Improving visibility – SEO, plugins and widgets. (Tech)
Tuesday 2 April | Measuring success and repurposing content. (Content)
Tuesday 16 April | Keeping up momentum – marketing your blog. (Outreach)
If you have a blog up and running, and have made a few posts but aren't sure what to do next, or would simply like to carve out the time to work on it in good company, this workshop will suit you.
When?
Every 1st and 3rd Tuesday of the month beginning in February 2019.
Where?
Leeds Trinity University, Brownberrie Lane, Horsforth, Leeds, LS18 5HD
How to book

Please register for a place if you are a business under three years old with a desire to grow and employ people. Ad:Venture is focussed on supporting new and high-growth businesses. If you are eligible you will be asked to complete a Company Record form before you attend. If you are eligible for these workshops we will contact you to confirm your attendance.
To book, please visit our Eventbrite page / click on 'Register now' above.
Refreshments: Tea, coffee and biscuits will be available.
Leeds Trinity University is proud to be part of Ad:Venture; a business support programme aimed at helping businesses in the Leeds City Region with real growth potential to achieve their ambitions. We are looking to support businesses that have ambitions to grow and create jobs. The project is supported by the 2014 to 2020 European Regional Development Fund Programme.
If you have any questions, or for any further information, please contact Louise Miller, Ad:Venture Project Manager at Leeds Trinity University.