Leeds Trinity University Blogging Club - Every 1st and 3rd Tuesday of the m...
Description
Leeds Trinity University Blogging Club
Tuesday, 4 & 18 June 5.30 - 7.30pm
then every 1st and 3rd Tuesday of the month
(There will be no club during August)
at Leeds Trinity University - Room AG27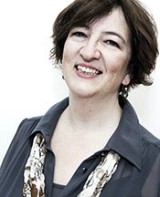 Liz is a Senior Lecturer in Digital and Social Media at Leeds Trinity University. She is also a strategic social business consultant, helping clients articulate and deliver practical strategies for adopting and embedding technology in working and learning practices. She spends a lot of time creating and managing online communities, and her expertise is in engagement strategies to bring people together online to share, to work and to learn.
She founded Reach Further, the UK's first social media consultancy in 2006, and has helped thousands of businesses understand and realise the potential of social media through workshops, seminars and consultancy.
Previous delegates said it was 'great and very informative'.
What's happening?
This is an informal fortnightly get together to talk all things blog, including blog marketing and other social media platforms. Guest speakers will be invited from the Blogging Community.
If you have a blog up and running, and have made a few posts but aren't sure what to do next, or would simply like to carve out the time to work on it in good company, then this club is for you.
This is not a club for complete beginners.
When?
Every 1st and 3rd Tuesday of the month beginning June 4. There will be no club during August.
June 18: If you have one, please bring with you your outline Blogging plan for the next 3 months for discussion. We will also review and audit your current blogs and provide constructive feedback.
Where?
Please note the Blogging Club will take place in room AG27. Please follow these instructions to locate the room: Park near the Sports Centre, with your back to the Sports Centre entrance, walk down the path and turn left in between the green bicycle cabinets and the redundant blue car parking pay machine. Follow the path round and you will see white railings on either side, keep going and the door to AG27 is just on your right-hand side.
Leeds Trinity University, Brownberrie Lane, Horsforth, Leeds, LS18 5HD. Room AG27. Enclosed a link to the room location and a link to a campus map. The nearest building to the room on the campus map is number 17 the Mary Halloway Lecture Theatre. https://map.what3words.com/closes.tummy.cigar
See link for location please allow time for the evening traffic and parking. Parking is free after 4.30pm.
How to book

Please register for a place if you are a business under three years old with a desire to grow and employ people. Ad:Venture is focussed on supporting new and high-growth businesses. If you are eligible you will be asked to complete a Company Record form before you attend. If you are eligible for these workshops we will contact you to confirm your attendance.
To book, please visit our Eventbrite page / click on 'Register now' above.
Refreshments: Tea, coffee and biscuits will be available.
Leeds Trinity University is proud to be part of Ad:Venture; a business support programme aimed at helping businesses in the Leeds City Region with real growth potential to achieve their ambitions. We are looking to support businesses that have ambitions to grow and create jobs. The project is supported by the 2014 to 2020 European Regional Development Fund Programme.
If you have any questions, or for any further information, please contact Louise Miller, Ad:Venture Project Manager at Leeds Trinity University.