An immersive exhibition exploring the concept of black history month through diverse multi-media outlets.
About this event
You are invited to LEGACY - an event curated by young people accessible to all.
Visit Staffordshire St Studios for a selection of artwork, spoken word poetry, film and much more. Available for a limited time only.
Dates: 7 - 9th December
Dec 7th (6 - 9pm): Launch Event
Dec 8th - 9th: Open Exhibition
Come and explore the artists responses to the concept of legacy, black legacy, leaving an impact and have your say on what legacy means to you.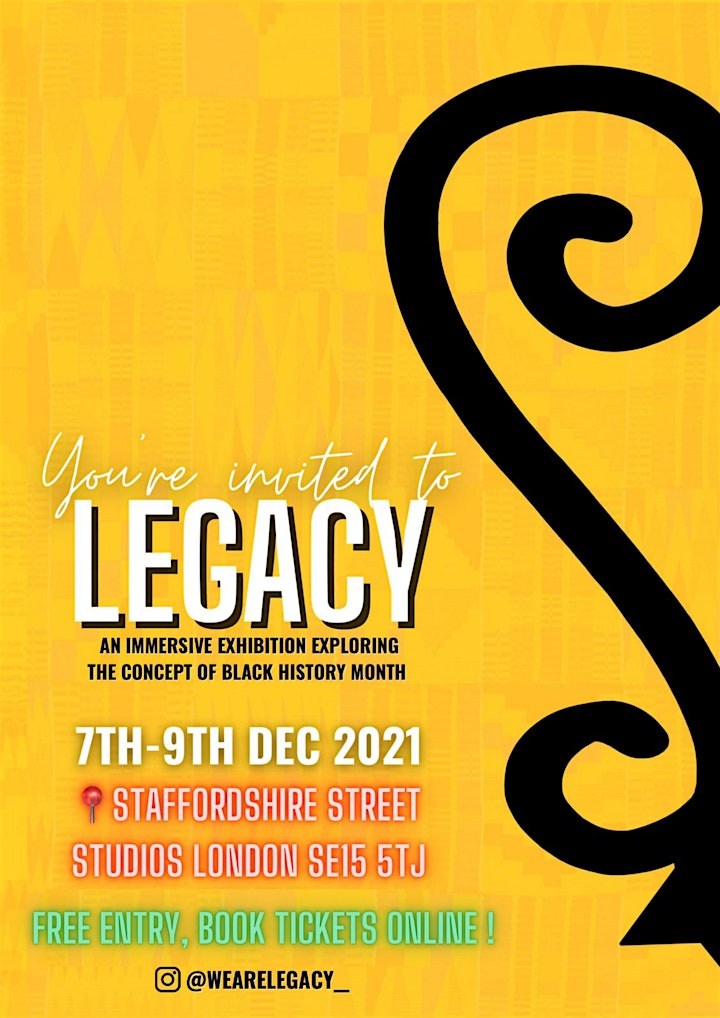 A collective of 6 young creatives set out to rebrand and redefine black history month,  create black history and provide a space to generate wider conversation around our impact and legacy through interdisciplinary arts.
As the young creators of tomorrow, we're passionate about diversifying spaces and making art accessible to all, belonging to all. We are the voices that don't often get heard, seeking to bring together new and established audiences on a mission to re-educate the masses on relevant topics and generate necessary conversations to affect change.
Brought together through the Creative Ideas Fund programme run by Spotlight funded by Apple, the collective continue to explore their chosen art forms aiming to run reoccurring pop up exhibitions using the launch event and open exhibition as a pilot.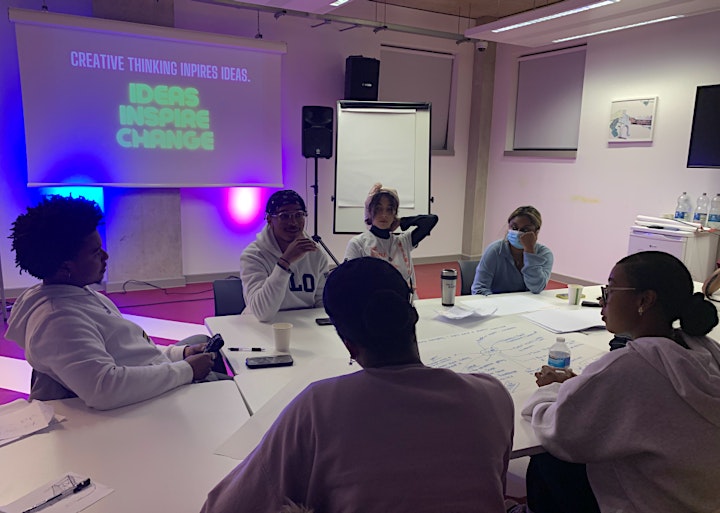 The artists behind each letter - L.E.G.A.C.Y:
L:
Asante (also known as AJ King) is a 21 year old passionate young poet, host and event organiser. He Uses his poetry to entertain and educate, expressing his views in a wide and witty way to a universal audience.
E:
Dominique is a self taught visual artist, writer and vocalist that explores themes such as introspection, identity, individuality and mental health through her performances, poetry, writing and art.
G:
Shania is a young creative who has a particular interest in visual arts. She is an independent customisation artist who also enjoys making work that explores the theme of social injustice.
A:
Sky is a 21-year-old writer and creative who is interested in introducing the themes found in Afrocentricity to the new generation.
She is currently working on her debut novel "The Little Book Of Infinite Realities".
C:
Rakib is a filmmaker and photographer. Through his screening, he captures and depicts people's emotions exploring the concepts of rights and justice.
Y:
JR is a songwriter, producer and pop artist by the name 4 The Brotherhood. He is pioneering more diversity for black artists in the indie pop music scene and is set to change the dynamic of the commercial music industry. Drawing from his mixed Jamaican and Filipino roots his work is a unique blend of cultures, styles and sounds offering a fresh perspective on popular black music.