Legacy Virtual Book Launch - how can businesses support the Sustainable Dev...
Description
The Sustainable Development Goals (SDGs) give us a plan for business, government and communities to come together and save the world.
To create a better, more sustainable future for us all, where major global challenges such as poverty, inequality, injustice and climate change are a thing of the past.
Around the world businesses of all sizes are adopting a triple bottom line - People, Planet and Profit, to embrace and apply the goals and have a positive impact.
You can join them.
You don't just live a legacy. You live it. You leverage it.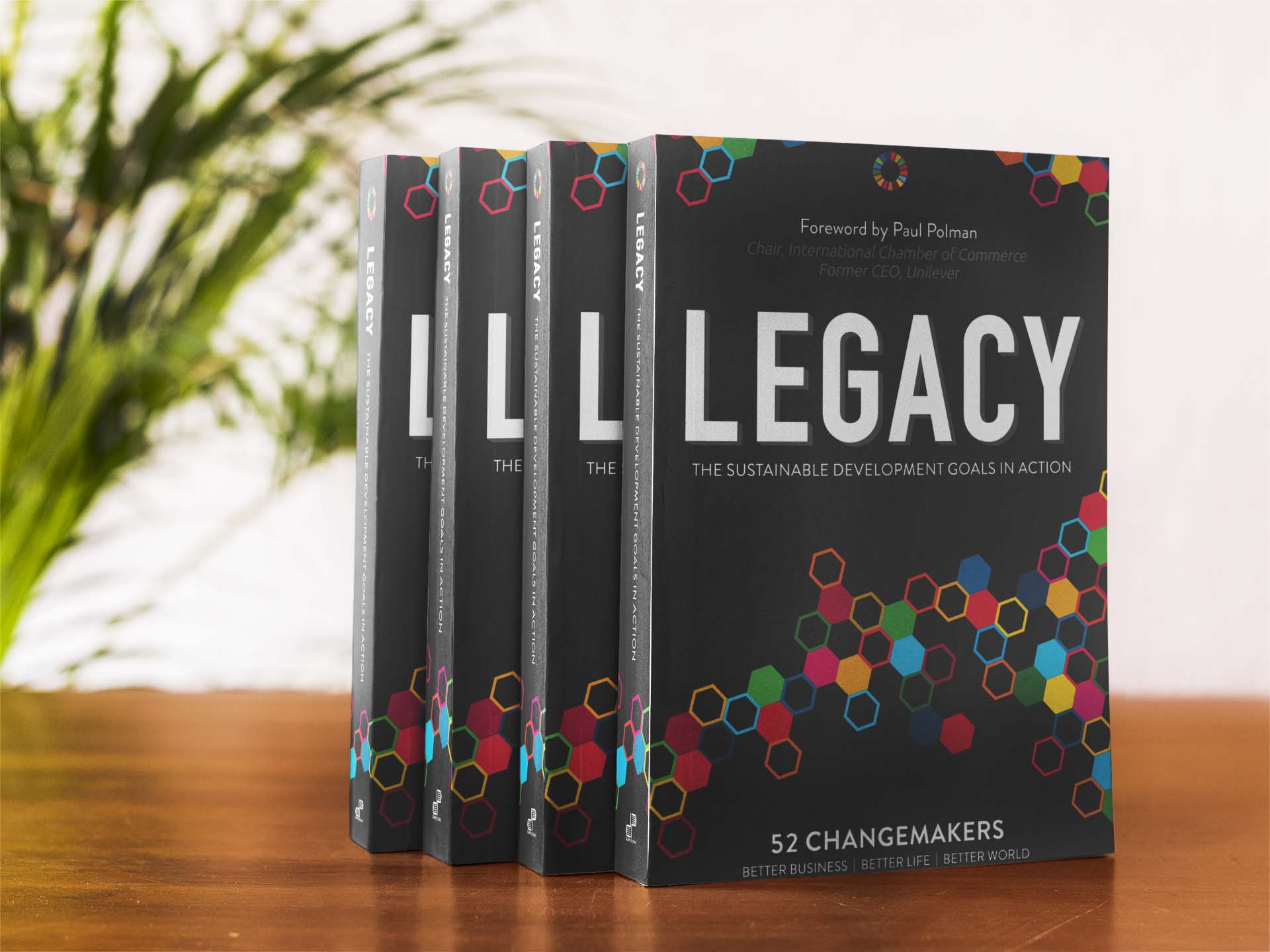 "Legacy: The Sustainable Development Goals in Action" is a collaborative book written by 52 changemakers and business leaders, sharing their personal insights and practical methods for changing the world through business and giving.
Launching in July 2019, this book will empower every business owner to embed the SDGs, embody the spirit of an impactful changemaker and be the change they wish to see.
It has the what, why and how of creating a business that truly matters…
Join author Sian Conway, Founder of the world's largest ethical business network #EthicalHour, and other industry-leading changemakers to celebrate the launch of 'Legacy', find out what role businesses can play in the sustainable development agenda and see how you can embed positive impact in your business.
This virtual book launch event will take place online via Zoom Webinar at 10am UK time on Tuesday 23rd July 2019 - please register to secure your space. Joining instructions will be emailed to you.
Agenda
Welcome

Introduction to Ethical Hour, B1G1 and the Legacy project

What is a 'Legacy' in the context of impact driven business?

Panel discussion: How can businesses contribute to the SDGs?

How to embed impact into your business (whatever size or stage you're at)



Meet the speakers


Sian Conway
Ethical marketing strategist, Founder of #EthicalHour and Legacy Author
Sian is the Founder of #EthicalHour, the world's first and largest online support network for people who want to live and work more ethically.
She has worked all around the world on social impact projects and now provides marketing consultancy, training and mentoring to ethically-focused businesses and purpose-driven entrepreneurs. As Founder of #EthicalHour she brings together thousands of ethical business owners, consumers and bloggers to support each other and grow the ethical economy.
Sian was the UK's Green & Eco Influencer of the Year 2018 and in 2019 she was personally invited to be one of the UK Government's Year of Green Action Ambassadors in recognition of her work to inspire individuals, communities and businesses to live more ethically and sustainably.
Her ethos is built around guilt-free sustainability and easy ethical living and Sian passionately believes that conscious consumerism has the power to change to world.
Natalie Jameson
CEO of Heroworx, Tech4Good Mentor/ Innovator and Legacy Author
Natalie believes that the power at the intersection of women's empowerment, design thinking and technology in Enterprise will lead to seismic cultural shift leading to business success. Her work and life is dedicated to unleashing purposeful creativity and connectedness of diverse people, and the planet for meaningful innovation and sustainable industrial development.
Natalie has steered a multidisciplinary portfolio career and education through two children, four industries including Acquisitions Finance, Sustainable Interior Architecture, and Start Up Healthcare and 5 countries (often as the only woman). The final piece of the jigsaw for starting Heroworx came as Head of Food and Beverage Finance in a digital transformation team at Siemens Plc. She was inspired by the art of the possibilities of tech shaping our world and called to action by how underrepresented women and minority groups were.
Colin Curtis
Support The Goals
As former Group Head of Sustainability at one of the world's largest technology companies, Colin spent many years helping busy business leaders understand the importance of balancing people, planet, and profit. Prior to this, his career spanned a diverse range of roles including marketing, HR, business development, and technology.
Colin is passionate about the UN Sustainable Development Goals, and runs Support the Goals - a free initiative to share the stories and journeys of businesses helping to make a better world by 2030.
A straight-talking Lancastrian, he prides himself on his ability to keep things simple and honest. Sometimes this gets him into trouble.
Yossi Goldsmith
Managing Director, CoGo
CoGo is a tech platform that connects consumers and businesses for the good of people and the planet. CoGo's clever technology securely links the issues you care about to your payment cards, so you can send an anonymous signal to businesses every time you shop and see how your spending is contributing to the global goals.
"By putting itself to the service of others. By putting purpose above profit. And by putting shared responsibility and prosperity as the kitemarks of success, business can be the catalyst for the transformative progress the world desperately needs. The central message of 'Legacy' could not therefore be more pertinent. Business truly can change the world. And as this book shows, everyone can make their own individual contribution."
- Paul Polman, Chair of the International Chamber of Commerce (ICC), Vice-Chair of the U.N. Global Compact, Former CEO of Unilever