Description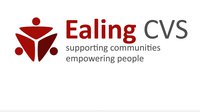 Are you considering starting up a not-for-profit organisation? Come and join Ealing CVS in this interactive session which will be an introduction to the most important things you need to think about and plan when setting up a new organisation. This workshop is a great opportunity for you to meet others going through the same process as you and learn more about what is involved in setting up a non-profit organisation.
This workshop is suitable for people who wish to set up a not-for-profit (eg. community group, a charity or a social enterprise) organisation.
This session will aim to help attendees to:
1. Identify the best legal structure for their needs
2. Understand how to create a constituted organisation
3. Understand the registration process with the Charity Commission
The session is delivered by Iain Elliott, Funding & Group Development Officer. For any queries please email iain@ealingcvs.org.uk.