Legal Practice Management - 5 February 2018, Manchester
Description
Legal Practice Management
Trainer: Sarah Charlton
This training provides a whistle stop tour through all the key responsibilities of a practice manager and provides practical insight into many areas of the day-to-day management of a legal practice.
Who is it for?
Practice Managers
What will you gain?
This training provides practical advice from an experienced and highly respected practice manager who has the most up to date and hands on knowledge of the problems faced by practice managers.
The ILFM Legal Practice Management training is unique in its approach and delivery promoting an informal discursive atmosphere, but with reference to real life experiences and solutions to day to day issues faced within legal firms.
Delegates will get an opportunity to forge relationships with other practice managers, and it will enable you to go away having exchanged your contact details, some have gone on to form support groups in their local area.
How will it give you a better insight into your role?
Being a practice manager is often a lonely position. This training is designed to provide you with practical advice, tools to handle the most difficult situations and the opportunity to discuss challenges and opportunities with others. The training covers all of the key areas and is a fantastic opportunity to bring yourself up to date in one day as opposed to attending multiple courses across multiple areas of discipline.
What will it cover?
SECTION ONE - FINANCIAL
Budgets
Finance
Economic
Environment
Liquidity Status
Investment Decision
Sources of Finance
Gearing
Capital Rationing
Cash flow
Credit Control
Operating Cycle
Debtors
WIP
Legal Aid Agency
SECTION TWO - NON-FINANCIAL
Training
Development
Communication
Risk Management
Internal & External Audits
Employment
General Practice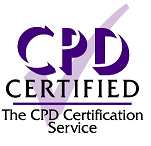 6 CPD points can be claimed and lunch is provided.
---
Training Testimonials for Legal Practice Management
"The Practice Management training day was well worth attending and one of the best training days experienced with the ILFM. Sarah Charlton is so knowledgeable and her experience in the subject shows. Not only was valuable information relayed by Sarah her delivery was so entertaining time flew by. I am implementing a lot of what I learnt immediately and preparing for some legislation that is coming into force which I was unaware of before attending the training day." April 2017
"The training was exceptional and very thought provoking. The time spent in discussion was as valuable as the training as sharing other's experiences can often be more useful than just the theory. I would be enthusiastic to attend any further training held in the North." Oct 2016
---
FAQs
Cancellation requests must be in writing. A full refund of the delegate payment (100%) will be given for notice of 42 days or more; less an administration fee of £35. A half refund (50%) will be given for notice of between 41 and 22 days; less an administration fee of £35. No refund (0%) for 21 days or less.
Transfer or Substitution requests must be in writing. You may transfer to another ILFM training, or substitute for another person, an admin fee of £35 may apply depending on the notice given. An additional payment may be necessary if the substitute is not eligible for the same discounts as the original delegate. No refund will be given should the delegate fee be less than the original delegate fee.
Please note that trainings/events are subject to cancellation, at any time, if there are insufficient numbers. In this case we will refund 100% of the fee, or allow a free transfer. In the event of a cancellation at any time by the ILFM, for whatever reason, liability will be limited to a refund of any delegate fee paid.
The ILFM accepts no responsibility or liability for any injury, illness or otherwise which may be attributable to the facilities or services provided at any venue.
FAQs
Where can I contact the organiser with any questions?
For futher information, or to pay by BACS or cheque, please email info@ilfm.org.uk or contact the ILFM office on 020 8302 2867.