Description
This month, our group NorthWest Tigers is welcoming Joe Delap who is going to give us a BIG Heads Up for importance of complying rules and regulations that are placed on Property Investors and Renovators.
Joe will look at CDM regulations and the legal responsibilities of property investors and developers who will have the 3rd party working on their properties.
Also he will talk about building compliance and what is need for buildings to stay complaint post Grenfell Tower and the new legal requirement that will be enforced on the back of the public enquiry.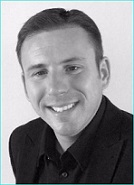 Joe is a Property Manager (NEBOSH, IOSH, SMSTS, Certified CDM, BIFM) who is highly experienced Facilities Manager with a vast knowledge of all aspects of property management- residential to commercial.
For fifteen years he had been employed by and consulted for blue chip companies in a variety of areas covering compliance, health & safety, building maintenance, overseeing CDM regulation and staff training.

"Are you a landlord who needs advice on ensuring your properties meet the required standards and have the relevant procedures in place? Do you know the legal implications if your properties do not meet standards?"