Legal Workshop for Social Entrepreneurs in partnership with UnLtd, DLA Pipe...
Description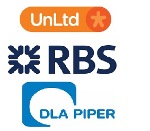 If you are you thinking of setting up a social enterprise or are you already running a social enterprise then this free legal workshop is for you.
Join Lawyers from RBS Legal and DLA Piper to learn about the basics of commercial contracts, negotiations, employment and IP (Intellectual Property) for your social enterprise.
This free legal basics workshop will help you to understand and develop your social enterprise.
This event also offers you the opportunity to meet the lawyers from RBS Legal and DLA Piper, UnLtd Award Managers, UnLtd Award Winners and connect with other social entrepreneurs and supporters.
The workshop will comence at 12.00pm with a networking lunch provided.
We hope you can join us and look forward to meeting you!