Sales Have Ended
Ticket sales have ended
Many thanks for your booking. We look forward to seeing you at the event. You will receive an email confirming your booking and with details about the event and who to contact if you have any queries.
Sales Have Ended
Ticket sales have ended
Many thanks for your booking. We look forward to seeing you at the event. You will receive an email confirming your booking and with details about the event and who to contact if you have any queries.
Description
Legal CX East of England

#LegalCX
Wednesday 8th May 2019, 9.00am - 4.45 pm
Join us for the inaugural LegalCX event in 2019 which is taking place at the iconic Imperial War Museum in Duxford, Cambridgeshire. With extensive facilities and state of the art equipment it is an inspiring venue and is therefore the perfect location for LegalCX East of England.
This one-day conference has been created specifically for, and is focused on, regional law firms. Learn from some of the best speakers and experts in the UK about the importance of getting the client experience, AKA the client journey 'right'.
What will we be covering
Leveraging the client voice to generate more fees

A practical case study from a leading law firm on their client journey experience

Show us the money: Measuring engagement, impact and ROI

Put together a client experience programme for your firm (complete a plan during the day)

Streamlined, optimised digital touchpoints and AI
Who is the event for?

The event is for all regional law firms and is particularly convenient for those firms based in the East of England and the Midlands. The conference will focus on the practical challenges, opportunities and issues facing regional law firms. Solutions will be provided, including real examples and case studies.
This event will be of value specifically for people in the following roles in law firms:
Marketers

Managing partners

Lawyers

HR

Operations

Finance

All people tasked with client journey / experience
What will you get from attending?

In addition to helping you understand what clients want and how you can deliver a great experience every time, this event will provide you with the know-how, skills and confidence to put in place a winning client experience programme in your regional law firm.
Where and when?

Conveniently located at the Imperial War Museum in Duxford, near Cambridge, this event is taking place on Wednesday 8th May, starting at 9.00 am with registration and refreshments, followed by a comprehensive full programme.
Lunch and refreshments throughout the day will be provided, as will the opportunity to network with your peers and our expert speakers and sponsors. The day will wrap up at 4pm.

What will you leave with?

At the end of the day, not only will you be armed with a wealth of information, you will also leave with:
A specific action plan tailored to your firm (you will complete this throughout the day, with input from our speakers and experts). The action plan will include:

Steps you can quickly and easily take with little or no cost to improve your client journey; and

Specific Longer-term initiatives you can plan to define and implement.

A full pack of all the presentations, research and slides shared on the day.

A choice of a specific package of support that you will select at the end of the event.

CPD points. Due to the high-quality conference agenda and expert speakers, the conference has been CPD certified. All attendees will receive a CPD certificate following the event.
Agenda (subject to change)
09.00 Registration, refreshments & networking.
09.30 Welcome, Chair's opening remarks & objectives setting – Chair
Clare Fanner & Jonathan Winchester will co-chair the conference.
09.45 Why are we all here? Why CX Matters – Jonathan Winchester, insight6
10.00 One Conversation – Faran Johnson, Engage for Success
Hear how a 17,000 people organisation got employee engagement across 350 locations; with key takeaways and lessons that all law firms can apply.
10.45 How employee ownership improves client service – Antony Sloan, Ashtons Legal
Hear from Ashtons Legal, a leading law firm in the region, as they share their client experience journey.
11.15 Break, networking and visit sponsor partner stands
11.40 Empowering your workforce to be the best they can be. Looking after your people will result in them looking after your clients – Moneypenny, Claire Smith
How to drive an ethos of client satisfaction and upskill staff to deliver optimal experiences.
12.10 CX – Customer Experience v Customer Journey - Conscious Solutions, Rich Dibbins
Rich will explain the difference between customer experience and customer journey with a focus on your website and digital presence.
12.45 Lunch & networking
13:45 The ultimate client journey: From enquiry to sign up, how to maximise conversion - insight6, Judy Randon & Paul Saunders
Interactive, structured session on the value on client mapping and how it helps you convert more opportunities into clients.
15.20 How well are you handling new business enquiries? - tm group, Clare Yates
Clare will explore the different techniques and ways that law firms handle enquiries and will share best practice approaches from law firms across the UK.
15.50 Ask the experts – Q&A – Hosted by Jonathan Winchester
Panel discussion and Q&A.
Judy or Paul, insight6
Alex Barr, Third Bounce
Antony Sloan, Ashtons
Lara Squires, Consortium Business Solutions
16.20 Roundup - Clare Fanner
Finalise your plan with a reminder of the key points from the day.
16.30 Close and refreshments 'to go' or further opportunity to network
Presented by: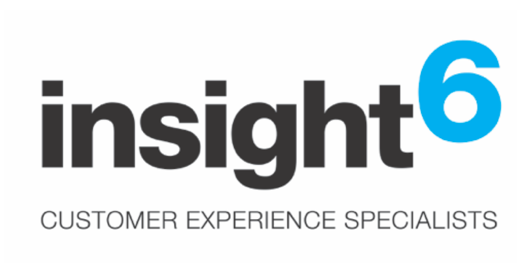 Sponsored by: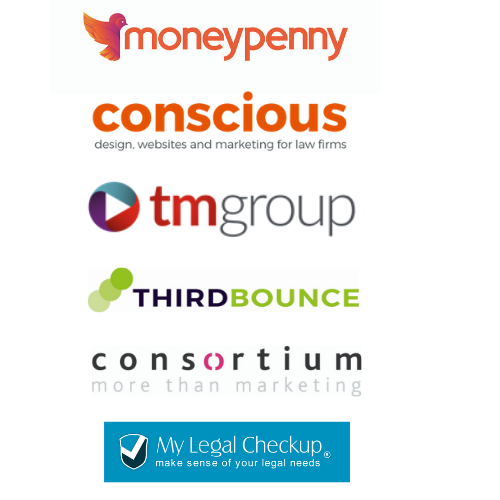 Organiser of LegalCX 2019 - East of England
Clare Fanner is a legal sector marketing specialist who works with law firms to provide them with the tools, skills, knowledge & confidence to achieve their goals. Prior to setting up Find Get Grow, a legal sector marketing consultancy, Clare was the marketing director for two mid-sized regional law firms - one a top 100 UK law firm and the other the "fastest growing independent law firm in the UK" (The Lawyer).

Clare brings a fresh perspective and approach to law firms. "It all starts with having a strategic approach, no more 'doing things we've always done', it's much more about having clear goals and then doing the right things to achieve those goals."

With a strategic approach and a 'roll her sleeves up' attitude Clare has worked with numerous law firms on a range of projects including developing websites, brand refresh and repositioning as well as CRM projects, mergers, developing marketing strategies and plans for whole firms as well as for individual teams, mentoring law firm marketers, guiding on (and for some firms, producing) legal directory submissions and leveraging existing client relationships.

Clare is regularly invited to speak across the UK. She has an engaging, humorous and sometimes provocative style - she doesn't shy away from saying what needs to be said!