Description
For aspiring owners, this experiential hands-on workshop offers the unique opportunity to discover the Leica range; including the iconic M rangefinder and ground-breaking SL system.
Following an introduction to the systems you will be encouraged to get hands on with the cameras to discover what Leica photography is all about.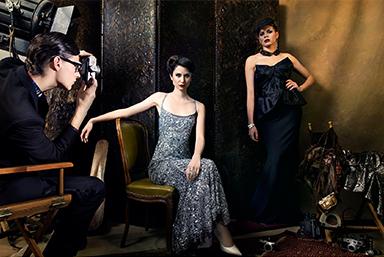 Designed for non-owners and Leica customers looking to expand their system, the workshop will begin with a Leica ambassador demonstrating the cameras' abilities as well as an introduction to the basics of the rangefinder photography.
The workshop will include practical time in our private studio, shooting the ambassador's speciality; fashion and portrait photography.
The day will conclude with a review of results and a Q&A session.
---
Loan cameras and lenses will be available to test drive but please bring two forms of ID to the session.
The first form of ID should be a passport or UK driving license and the second a utility bill showing your home address.
Attendees are encouraged to bring an SD card if they wish to take home their images from the workshop.
*Please note that the ticket price of £20 can be redeemed against any Leica purchase*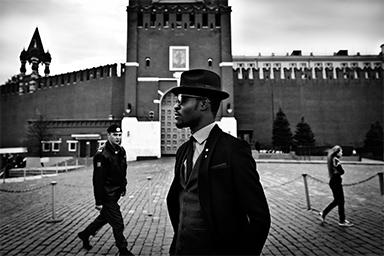 Arteh Odjidja
Born and bred in London, and with a father working in filmmaking, Arteh Odjidja realised at a young age that he was destined for a career in art and design.
In 2004 Arteh completed a degree in Graphic Design at the LCC, University of the Arts. He worked in this industry for a few years before rediscovering his love for photography and story telling. With this renewed passion he began exploring fashion photography and gained assisting roles with a number of established photographers.
Specializing in fashion, portrait and documentary photography, Arteh has managed to build his portfolio with commissions from some of the world's most recognized brands in menswear fashion and luxury, including Paul Smith and Montblanc.
Arteh's desire to expand his repertoire has also led him into the art world. The Savile Row designer and long time collaborator, Ozwald Boateng, housed his first exhibition in 2013.
He has since exhibited his work extensively in the US and the UK and has also been featured in numerous industry publications such as Black+White magazine, The British Journal of Photography and The Photoworks annual.
Arteh's passion to share his experience has seen him accept invitations to speak in panel discussions and present talks on different aspects of the visual industry.
Credits include the Museum of Contemporary Photography Chicago IL, University of Brighton, London College of Fashion and the Brighton Photo Biennial 2016.