Description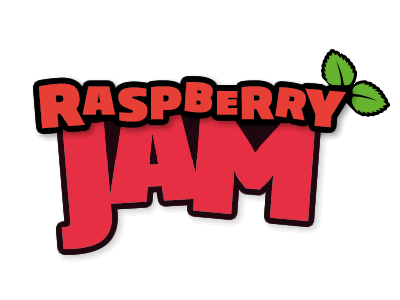 Saturday 26th October:

Got or going to get a Raspberry Pi?
come to our meeting
Come along to work with others and discover just what you can do with a Raspberry Pi computer

November 16th
Phoenix, Leicester

After the successful launch event in October, Leicester Digital Makers will be holding a similar event again in November. Bring along your Raspberry Pi computers and continue discussing projects. This month we will have a session from Ciseco demonstrating their fantastic Raspberry Pi accessories. The 3D printer will be available for use. If you have a Raspberry Pi computer, accessories, a display and an extension cord, please bring it along. If you don't have a Raspberry Pi, come along and find out what you are missing out on!
How to get there - the meeting will be held in the Phoenix Digital Arts Centre in Leicester City Centre (http://phoenix.org.uk/index.php?cms_id=212).

Raspberry Jam is a growing network of user groups that meet every month to support hobbyists, developers, teachers, students and families - in fact anybody that would like to put their Raspberry Pi to good use. This network is spreading with many locations around the World. While Raspberry Jam is not endorsed, sponsored or associated with Raspberry Pi or Raspberry Pi products or services, our members are helpful people who can help you with everything you need to get what you want from your Raspberry Pi. At each Raspberry Jam you can expect to meet interesting speakers with experience of Raspberry Pi to offer, as well as an opportunity for you to meet up with other Raspberry fans
Become a Raspberry Pi-oneer - Whether you consider yourself a pro, a beginner or don't even know what a Raspberry Pi is - we encourage you to come along and find out more. If you have a Pi project that you would like to show or develop, please bring it to a meeting. You will be struck by how welcoming, supportive and friendly our group are. No barriers- We welcome people of all ages and backgrounds. You do not need to have a Raspberry Pi, only the interest in what you can do with a Raspberry Pi.

Ticket Registration - Raspberry Jams are very popular events and demand often exceeds capacity. It is crucial that we can make sure our venue caters for the right size of audience, hence the need for ticket registration. If you or your organisation would like to sponsor this event - please contact the host.
Twitter - Please help spread news of our event using the hashtag #RJam.
Disclaimer - Please note that Raspberry Jam is not endorsed, sponsored or associated with Raspberry Pi or Raspberry Pi products or services