Leicestershire is one of the fastest growing areas for new businesses in the UK. Join us for advice on all aspects of starting a business.
About this event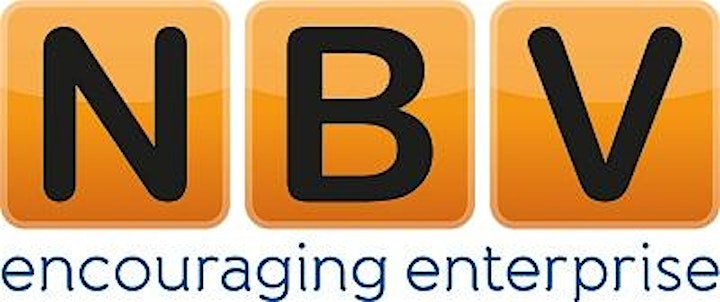 NatWest has teamed up with the experts at NBV to deliver a fortnightly #StartUpSurgery to provide support to all those in the Leicestershire region who are in the process of starting a business or are thinking about doing so. This is your opportunity to get answers to all those questions you have and also learn about the fantastic support that is available to help you get your business off the ground.
The Surgery will be hosted by Asy Ho - NatWest Local Enterprise Manager and he will be joined by Raj Raithatha and Gau Naik business advisors from NBV.
A 1-2-1 consultation can be booked with one of our experts immediately after the surgery session (availability will vary) or for another time.
Spaces are limited, operate on a first come first served basis.
Agenda:
10:00 - 10:10 - Welcome & Intro from Asy
10:10 - 10:25 - Introduction from Raj of support available from NBV start up businesses including grants.
10:25 - 10:50 - Open Q&A session
10.50 - 11:00 - Opportunity to book 1-2-1 session
11:00 - 12:00 - 1-2-1 sessions (Optional and dependent on availability)
NBV Enterprise Solutions Ltd
NBV is a not-for-profit organisation started by the Government 39 years ago to support Start-up businesses in the East Midlands. WE are recognised as one of the foremost business support organisations in country and have an impressive track record of helping people realise their business aspirations.
Our Leicestershire operations are focused on helping pre-start and early-stage businesses to understand the practical fundamentals of starting a business, including how to
• Develop your business ideas
• Identify Sources of Funding (Grants and Loans)
• Help to register your business
• Access support from other service providers locally and regionally
Our experienced advisers work closely with all local and national service providers to make sure that all resources and support is accessible to your business as it starts its journey. Let us help you to do business for real!
All information used in this presentation you are registering for is produced for information purposes only and is for the sole use of the attendees at the presentation.
Whilst we feel this topic is beneficial to business owners, the views expressed are not intended to be and should not be viewed as individual advice or as a recommendation by RBS, NatWest or any third party. You should seek independent advice in respect of issues that are of concern to you.
To the maximum extent permitted by law we expressly disclaim all representations, warranties, or assurance of any kind, expressed or implied, that are made to the accuracy or completeness of the information contained in this presentation and do not accept any obligation to update or correct any information contained herein.
During the event photographs may be taken on behalf of the host with a view to posting on social media to promote services offered to customers. If you do not wish to be included in the photographs please notify us.
For the avoidance of doubt RBS/NatWest does not produce the materials for all presentations. This disclaimer applies equally to any materials or presentations produced by a third party.
By registering for this event you agree that you have read and expressly agree to the use of your personal data submitted as part of your event registration by Eventbrite in accordance with their:
• Terms of Service:(https://www.eventbrite.co.uk/support/articles/en_US/Troubleshooting/eventbrite-terms-of-service?lg=en_GB),
• Data Processing Addendum for Organisers (https://www.eventbrite.co.uk/support/articles/en_US/Troubleshooting/data-processing-addendum-for-organizers?lg=en_GB_); and
• Privacy Policy (https://www.eventbrite.co.uk/support/articles/en_US/Troubleshooting/eventbrite-privacy-policy?lg=en_GB), which Eventbrite may update from time to time.