Location
Cattows Farm
Normanton Lane
Heather
LE67 2TD
United Kingdom
Description
LEICESTERSHIRE SAUSAGE & CIDER MUSIC FESTIVAL 2018
Friday 8th, Saturday 9th and Sunday 10th June 2018
Cattows Farm, Heather, Leicestershire, LE67 2TD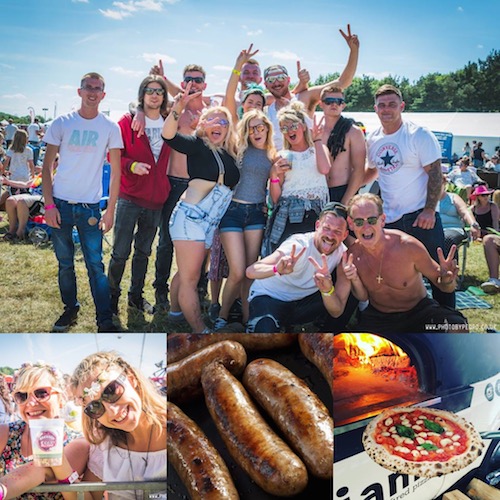 GLAMPING...
Camping has a new element of luxury with our NEW Glamping Village with luxury power showers and pamper parlour, a glamping concierge, unlimited bottled water and free phone charging sockets. CLICK HERE FOR DETAILS...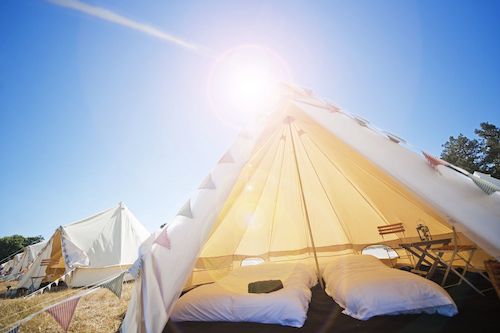 Main Stage Lineup


▀▀▀▀▀▀▀▀▀▀▀▀▀▀▀▀▀▀▀▀▀▀▀▀▀▀ ▀ ▀ ▀ ▀ ▀ ▀ ▀
Friday June 8th

★ Phil Collins - Tribute Phil Collins Tribute Show
★ Bon Jovi - Tribute Bon Jovi UK
★ That 80's Rock Show

▀▀▀▀▀▀▀▀▀▀▀▀▀▀▀▀▀▀▀▀▀▀▀▀▀▀ ▀ ▀ ▀ ▀ ▀ ▀ ▀
Saturday June 9th

★ Badness
★ UB40 - Tribute Johnny 2 Bad
★ Take That - Tribute Take This
★ Guns N' Roses - Tribute Guns II Roses
★ Steps - Tribute Steps 2
★ Foo Fighters - Tribute Foo Fighters GB
★ Paramore - Tribute Paramore Or Less
★ Madonna - Tribute Miss Madonna
★ Support From Mark Mudge

▀▀▀▀▀▀▀▀▀▀▀▀▀▀▀▀▀▀▀▀▀▀▀▀▀▀ ▀ ▀ ▀ ▀ ▀ ▀ ▀
Sunday June 10th

★ Oasis - Tribute Noasis
★ Micheal Jackson - Tribute Navi
★ Kasabian - Tribute Kazabian
★ Lady Gaga - Tribute So Gaga
★ Support From Shallow Waters

▀▀▀▀▀▀▀▀▀▀▀▀▀▀▀▀▀▀▀▀▀▀▀▀▀▀ ▀ ▀ ▀ ▀ ▀ ▀ ▀
CAR PARKING (Payable on arrival)
WEEKEND CAR PARKING - £5
DAY CAR PARKING - £5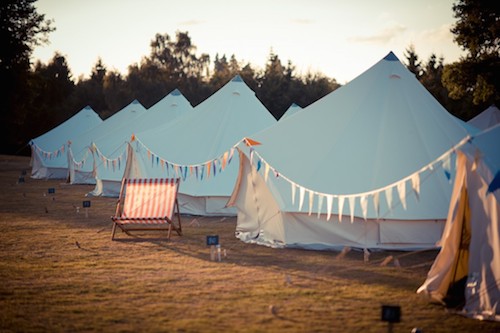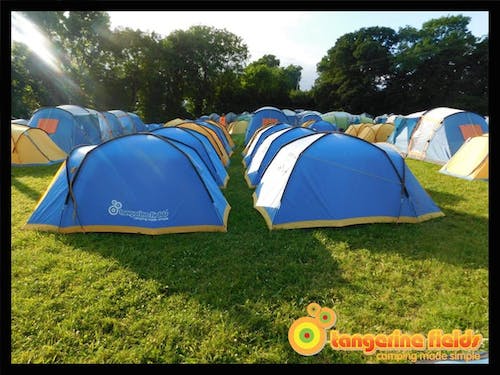 IMPORTANT FESTIVAL FAQ's
Q. Can I bring a picnic into the event arena?
No, unfortunately NO FOOD OR DRINK CAN BE TAKEN INTO THE EVENT ARENA. With the exception of sealed bottles of WATER and baby food.
Q. Are there any gluten free or vegetarian sausages available?
Yes, both will be available.
Q. Will other food be available, not just sausages?
Yes, we will have a variety of food available as well as plenty of sausages.
Q. Are there ID requirements or an age limit to enter the event?
There is no age limit to the festival, however you will require a form of ID to purchase alcohol if you look under 25.
Q. Is there a limit to the amount of alcohol I can take to the event? (CAMPSITE ONLY, PER ADULT)
Alcohol can only be taken into the campsite, no alcohol can be taken into the main arena.
You may bring into the campsite up to:
12 x 440ml cans of lager/cider/beer
OR
12 x 250ml cans of premix spirit drinks
OR
3-litre box of wine
OR
5 litres of cider/lager/beer in plastic bottles or cans
Plastic or glass bottles spirits are not allowed.
All alcohol must be brought with you on arrival to the festival only. There is NO RE-ENTRY with alcohol. For safety reasons no glass can be brought on site. No opened bottles can be brought on to site – you can bring sealed plastic bottles of water or soft drinks. Any opened bottles will be confiscated on entry to the festival. Alcohol is for personal consumtion only. 18+ only, ID checks may take place upon entry, those found to be under 18 will have alcohol confiscated.
Q. I haven't received my booking confirmation and/or E-ticket, what do I do?
If you haven't received your booking confirmation, the most common reason is that you have typed in your email address incorrectly on your order. All booking confirmations are sent to the Ticket Buyer's email address.
If you are able to log in to your Eventbrite account please log in and follow the steps in the section "How to update your ticket/registration information".
If you are unable to log in to your Eventbrite account, please contact info@jamesdeanevents.com
Q. Can I update my registration information?
Yes, you can update the information on your order (like name, email address, or answers to the organiser's questions) by clicking your order on the Tickets page.
Q. Do I have to bring my printed ticket to the event?
No, tickets can be downloaded onto any smartphone using the Eventbrite App, however tickets can be printed out if you do not have a smartphone.
Q. What is the refund policy?
Refunds will only given if the event is cancelled due to fault of our own and the event cannot be rescheduled.
Q. The name on the registration/ticket doesn't match the attendee. Is that okay?
Yes, the information does not need to match the attendee.
Q. What age is a child ticket?
A child's ticket is age 6 - 16, any child under the age of 6 is free and does not require a ticket. All children need to be accompanied by a paying adult.
Q. Can I bring my dog?
We're afraid no dogs are allowed on site, with the exception of guide dogs.
Q. How do I enquire about having a trading pitch?

Please email info@jamesdeanevents.com for any information.
Q. I'm arriving at a different time to my friends, can I save them a camping pitch?
We cannot gaurantee pitches can be saved, if you wish to camp next to each other we advise arriving together.
Q. Can I park my car next to my tent?
No, all cars must stay in the car park for safety reasons.
Q. How far is the car park from the campsite?
It's only a few minute walk. If you have a lot of items to carry we recommend bringing a wheelbarrow/trolly to help.
Q. Is there a charge for the car park?
Yes, car parking is payable on arrival
WEEKEND CAR PARKING - £5
DAY CAR PARKING - £5
Q. What can I bring instead of a gas stove?
Coal bbq's and disposable bbq's are permitted as long as they are raised off the ground when in use and fully extinguished after. We also allow Greenheat Base Camp Cooker, solid fuel stoves, firelighters and firelighter stoves. No gas fueled bbq's or gas camping stoves are permitted.
Q. Can I bring my caravan or campervan along to the event?
Yes, to bring a caravan or campervan along you will need to purchase a weekend camping and entry ticket per person staying in the van, then on top you will need to purchase caravan/cameprvan ticket per van. All cars once they have dropped the caravan off will need to be parked in the car park (car parking pass will be provided). You are welcome to bring and awning for your van but no separate tents, tents and caravans/campervans must be kept separate. Gas bottles are permitted if fully fitted within the caravan/campervan. No portable gas bottles, canisters or similar are permitted. This also applies to motorhomes and trailertents.
Q. Are there any electric hook ups available?
No, there are no electric hook ups available on site.
Q. What can't I bring to the event?
No gas bottles, canisters or similar
No animals
No goods for unauthorised trading
No items which may reasonably be considered for use as a weapon
No chinese/sky lanterns
No drones
No genterators
No glass
No illegal substances, legal highs or herbal highs
No portable laser equipment and pens
Q. Can I purchase Friday only tickets?
Friday is exclusive to weekend ticket holders only.
Q. Where can I contact the organiser with any questions?
Please email info@jamesdeanevents.com for any enquires.
Q. What disabled facilities do you have?
We have disabled parking, a disabled area in the campsite and we have disabled toilets in all parts of the site. However we do not have veiwing platforms as the stage can be seen from all parts of the site. Please be aware the event is in a field so can be uneven in places. Cars cannot be taken onto the campsite, however we have people to help carry your belongings should you need them. For more information please info@jamesdeanevents.com.
Q. Can I camp using a day ticket?
No, to be able to camp at our event you will need to purchase a weekend camping and entry ticket, this allows you to camp from 1-3 nights and entry to the event for all 3 days.