About this Event
Most people think of Frederic Leighton and James McNeill Whistler as opposites, both personally and artistically. There is Leighton, knighted, fêted, and honoured as the long-serving president of the Royal Academy, the ultimate "gentleman artist" and Insider. Then we have Whistler, rebellious, non-conforming, iconoclastic, and the antithesis of the Royal Academy, a self-promoting popinjay and self-proclaimed Outsider. Yet, while the two men do seem to represent different artistic traditions and personal styles, these long-time acquaintances, if not close friends, were as similar as they were different.
A comparison of their contrasting lives, including consideration of what the current V&A exhibition Filthy Lucre: Whistler's Peacock Room Reimagined tells us about both men, illustrates the fascinating and multi-dimensional artistic world of nineteenth-century London.
In association with the Whistler Society.
>> Doors open at 6:30pm and guests are invited to explore the museum before the talk, which will start at 7pm
>> Ticket price includes access to the Museum and seated place for the talk
>> Please note that the tickets are non-refundable. Please contact the organiser if any enquiries on museums@rbkc.gov.uk
Image credits:
1)Frederic Leighton, Summer Moon, ca.1872, Oil on canvas, Private Collection, India
2) J. M. Whistler, Symphony in White, No. III, ca. 1865–1867 , Oil on canvas , The Barber Institute of Fine Arts, University of Birmingham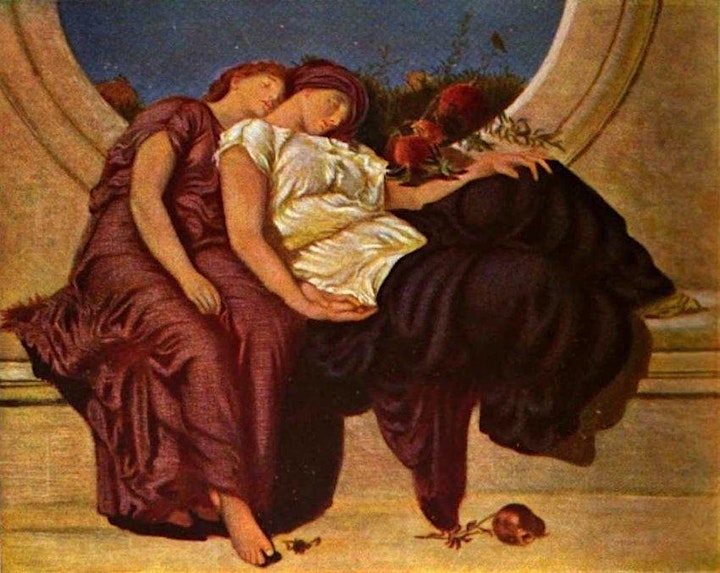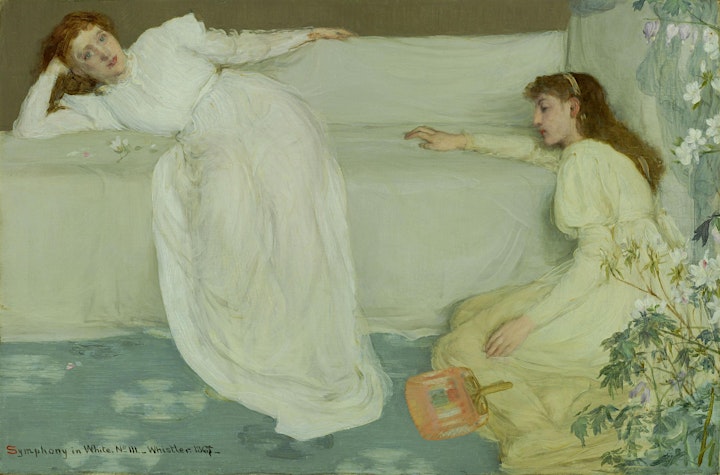 About Daniel E. Sutherland
Daniel E. Sutherland, a native of Detroit, received his undergraduate and graduate education at Wayne State University. He joined the faculty of the University of Arkansas, where he now holds the rank of Distinguished Professor of History, in 1989. As the author or editor of sixteen books on nineteenth-century history, he has received more than fifty awards, honours, and grants for publishing or teaching, including appointments as the Douglas S. Freeman Distinguished Professor at the University of Richmond, Virginia, and as a Visiting Fellow at Wolfson College, Cambridge. He recently supplemented his acclaimed biography of James McNeill Whistler, Whistler: A Life for Art's Sake (2014), with a biography of Anna Whistler, Whistler's Mother: Portrait of an Extraordinary Life (2018), co-written with Georgia Toutziari. Sutherland is currently writing Whistler's Legacy, 1903-2020 and editing, with Georgia Toutziari, The Diaries of Anna Whistler.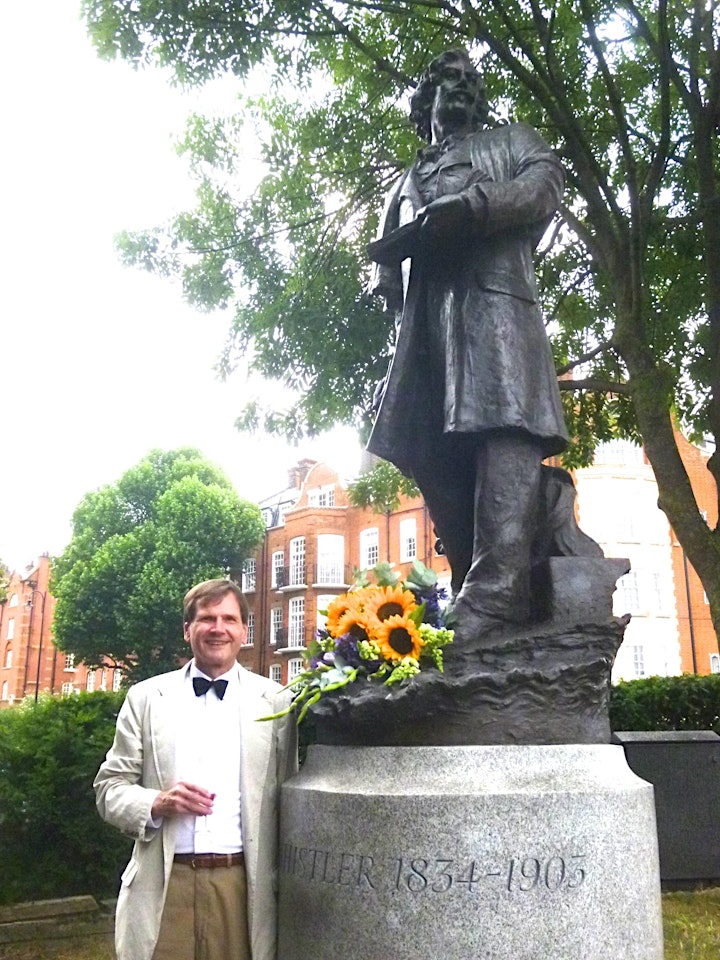 About The Whistler Society
The Whistler Society was formed in 2012 by some members of the Chelsea Arts Club, and its first chairman was David Le Lay. The Society was launched by Charles Saumarez Smith, Secretary and Chief Executive of the Royal Academy in 2014 at the Fine Art Society, 148 New Bond Street , London.
The Society organises events such as talks, visits to exhibitions and places associated with Whistler. It publishes a bi-monthly Newsletter and a journal, The Ten O'clock, every two years. Meetings are held at the Chelsea Arts Club, of which Whistler was a founder member in 1891.