About this Event
The first official properly constituted LCCC meeting since lockdown.
The August meeting will be held in a slightly larger venue (Out of the Blue Drill Hall) to accommodate additional covid-19 precautions. All attendees will need to provide contact details when registering and acknowledge physical distancing during the meeting.
There will be a presentation from Drum Property Group, regarding the Stead's Place development, followed by a Q&A and suggestion session.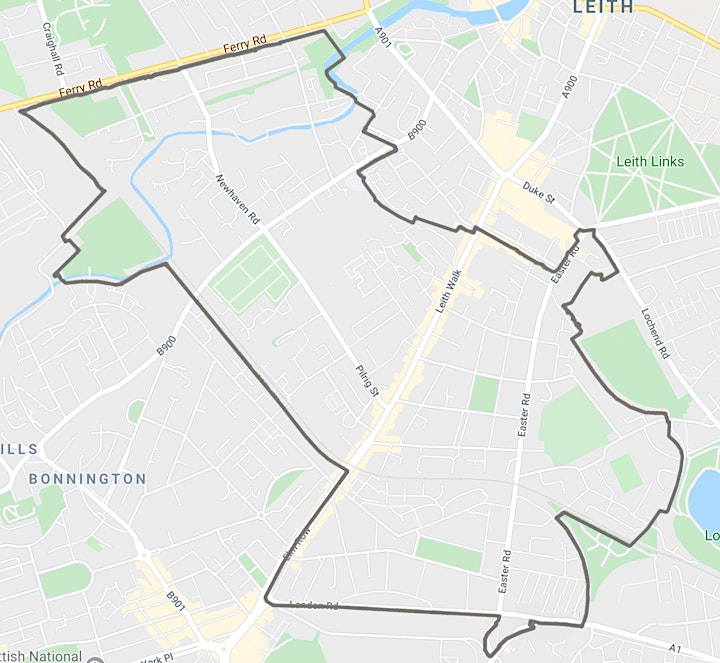 Image shows the boundary area for LCCC. The Stead's Place development is adjacent to Leith Walk, approximately in the centre of this image.