Description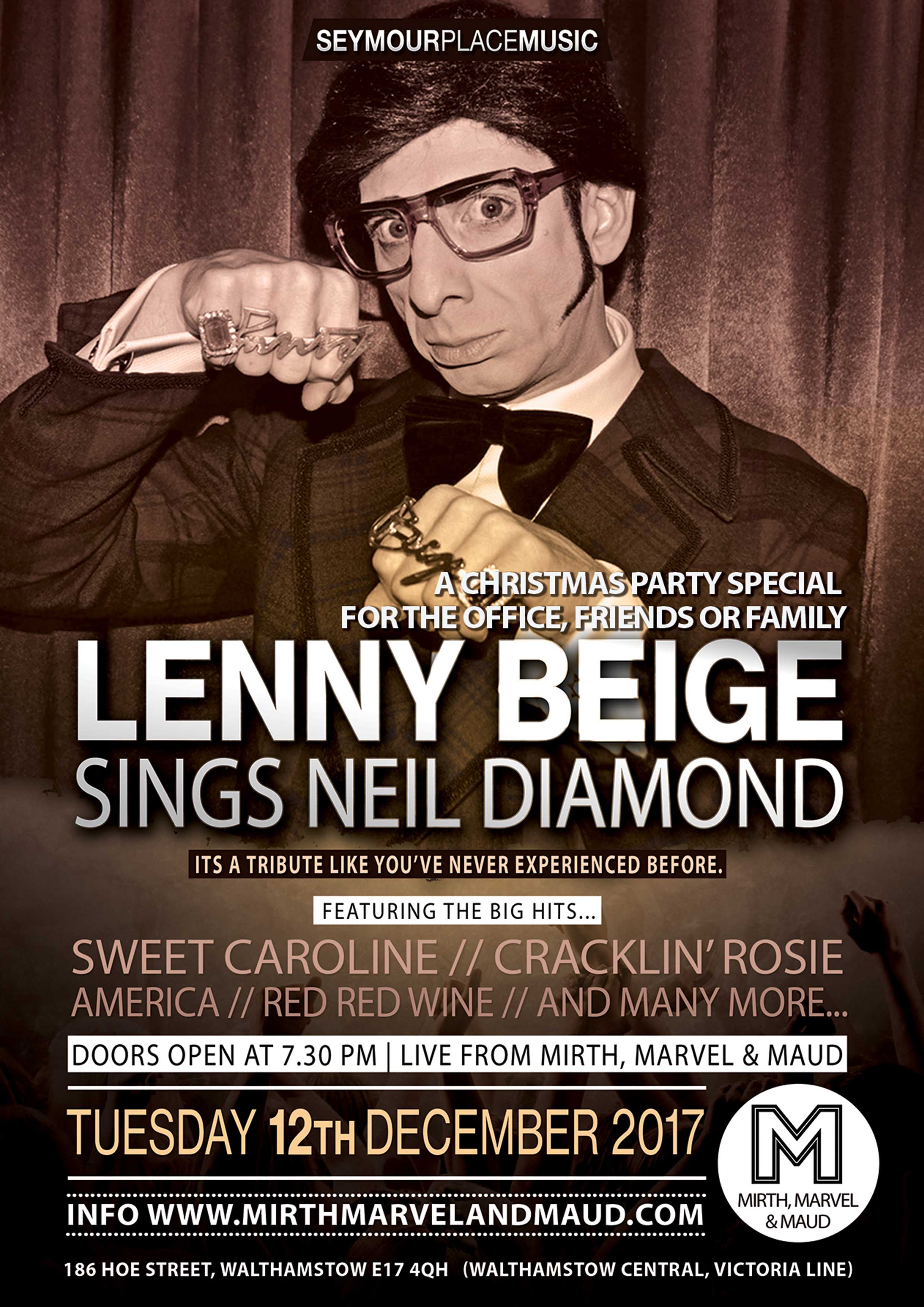 For one night only light-entertainment legend Mr Lenny Beige is presenting his hit show Lenny Beige Sings Neil Diamond on Tuesday 12th December.
Its 90 minutes of a bewigged Jewish entertainer paying tribute to a big haired Jewish entertainer. Expect all the big hits; Sweet Caroline, Cracklin' Rosie, America, Red Red Wine and many many more, plus chit chat, some high leg kicks, and a little participation. Its a tribute like you've never experienced before.
Beige is backed by a first class live band and might possibly be joined by a guest.
The last two runs of shows in the West End, at Crazy Coqs, completely sold out.
"What could you want from an all round-entertainer?" - The Glasgow Herald
"Patter is as sharply funny as his toupee is smooth, his dancing as offbeat as his band is note-perfect. Go show Beige some love." - Metro
"Beige is in a league of his own. Feel the magic, kiss the sky, Beige is Back." - Time Out